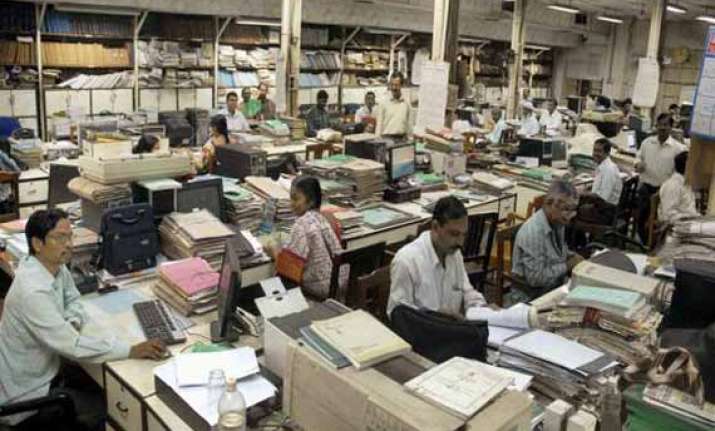 New Delhi: All central government employees, except those working as peons or multi tasking staff, need to declare their assets and liabilities and those of their spouses and dependent children as mandatory obligation under Lokpal Act, the Centre has said.
The Public Servants (Furnishing of Information and Annual Return of Assets and Liabilities and the Limits for Exemption of Assets in Filing Returns) Rules, 2014, have been notified by the Department of Personnel and Training (DoPT).  
As per the rules, notified under Lokpal and Lokayuktas Act, every public servant shall file declaration, information and annual returns of his assets and liabilities as on March 31 every year or on or before July 31 of that year. For the current year, the last date for filing the returns has been set as September 15.
These declarations are in addition to similar ones filed by the employees under various services rules.  The DoPT had late last month written to all ministries or departments to bring to their notice provisions of the rules for compliance by all employees working under them.  
"It is again requested that necessary directions may be issued in this regard urgently so that the declarations, informations or returns from every public servant are received on or before September 15, 2014.
"It is reiterated that the definition of public servant covers all Group A, B and C employees," the DoPT said in an office memorandum issued yesterday.  There are about 22,95,374 employees under Group A, B and C, as per the government's latest data.  
The DoPT has issued new forms for filing these returns which have fields to give details on cash in hand, bank deposits, investment in bonds, debentures, shares and units in companies or mutual funds, insurance policies, provident fund, personal loans and advance given to a person or any entity, among others.
The employees need to declare motor vehicles, aircraft, yachts or ships, gold and silver jewellery and bullion possessed by them, their spouses and dependent children, according to the form.
However, the competent authority may exempt a public servant from filing the information in respect of any asset if its value does not exceed his or her four months basic pay or Rs two lakh, whichever is higher, the rules state.