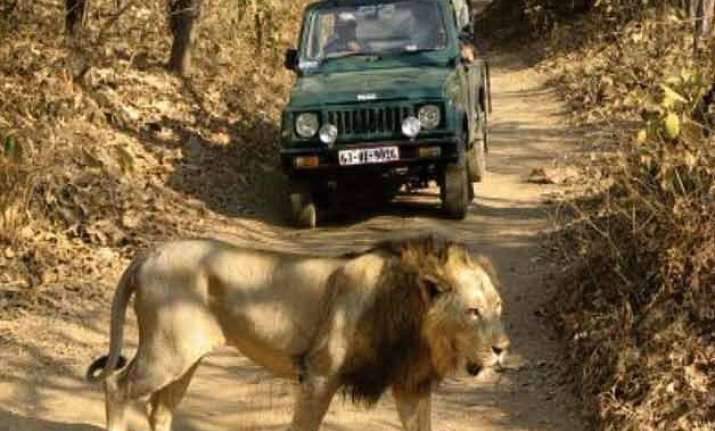 New Delhi: Gujarat government has finally decided to cut down the number of lion safaris from ninety to forty five a day at the world famous Gir National Park. The decision was taken after an unknown letter was sent to the Gujarat High stating that there was a huge growth of illegal hotels and guest houses around the park which is destroying the ecological balance of the park.
The High Court has taken a suo motto in this matter and has directed the state government to stop all activities if the owners did not put forward the mandatory documents of clearance.
According to the forest official the reason behind reducing the number of forest safaris was actually due to  problems coming in one of the points of tourist traffic at one entry point and that is why the number of lion safaris were reduced.
Meanwhile in Karnataka, tigers are under threat due to unchecked encroachment of the forest land, poor conservation practices. Karnataka which homes  around 406 tigers which is one of the highest in the whole country.  
The tigers have become so habituated to the presence of humans that it has become rare to sight the big cat in the wild.