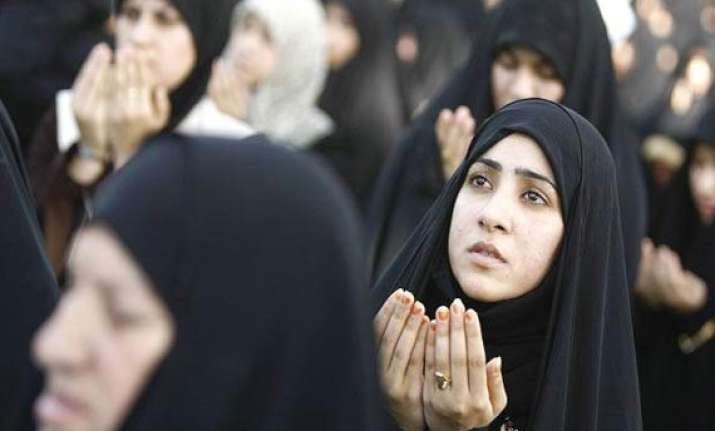 New Delhi: The reported order passed by the Islamic State of Iraq and Levant (ISIL) militants for girls and women in and around Mosul in Iraq was Friday condemned by Indian Muslim clerics who said that such an order is "completely against Islam" and has brought "shame" to the religion.
"The order passed by the ISIL has denigrated Islam and is completely against the sanctity of the religion. I condemn such a non-lethal order and want it to be withdrawn," Maulana Mufti Mukarram, the Naib Imam of the 17th century Fatehpuri Mosque in Delhi, told IANS.
In the report, the jihadist militants of the ISIL have are said to have said all women aged between 11 to 49 must undergo genital mutilation, a fatwa that can affect over 4 million girls and women in Iraq.
"These are inhumane orders passed against the women of a sacrosanct religion such as Islam. Such a barbaric act cannot be part of Islam,"Akhtarul Wasey, senior professor of Islamic studies at the Jamia-Millia -Islamia, told IANS.
He said that the religious leadership of Islam should come up against the order passed by the militant group.
However Wassey also said such practices were part of the religion centuries ago in some of the isolated parts of some Muslim countries.
He said that such practices "do not have any prevalence in Muslim society today".
"Anything that was not practiced by the Prophet should never be made obligatory for anybody," he said.
Agreed Ashraf Usmani, spokesperson of the Darul-ul-loom Deoband who said that such practices are against the religion.
"As per the religion no orders can be passed compelling a man or a women to undergo genital mutilation," Usmani told IANS.
However Usmani said that the fatwa by the ISIL is to prevent "medical emergency" and protect Iraqi women from sexually transmitted diseases.
"However, no women can still be forced to undergo genital mutilation. I completely condemn it,"he said.