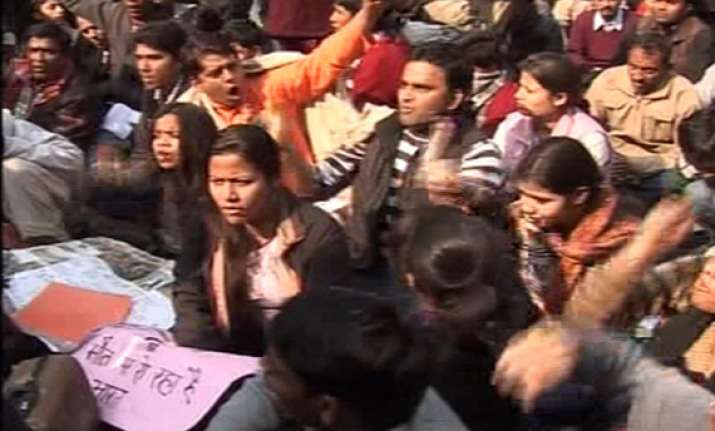 New Delhi, Dec 29: Delhi Police today appealed to people to maintain calm, and promised to file a chargesheet in court on the horrendous gangrape issue on January 3.
Special Commissioner of Police (Law and Order) Dharmendra Kumar in a statement today said:
"In this moment of national grief following the loss of a young and innocent life to a barbaric crime, on behalf of the Delhi Police I appeal to members of public to stay calm and maintain peace.
"We in the Delhi Police, as citizens of this country are equally saddened, if not more. Our sympathy goes out to the bereaved family.
"Following the demise of the rape victim in Singapore, the autopsy is being conducted by a Singaporean Medical Team. The report will be made available to us at the earliest.
"We hope to file the charge-sheet by the 3rd of Jan., 2013. Section 302 IPC, which is  the penal section for murder, has been added in the case.
"A Special Public Prosecutor of eminence has been appointed to conduct the trial in a Fast Track Court on a day to day basis. It will be our endeavor to ensure the harshest punishment in the book to the culprits.
"Once again, on behalf of the Delhi Police, I appeal to you to maintain peace and calm as a mark of respect to the departed soul".