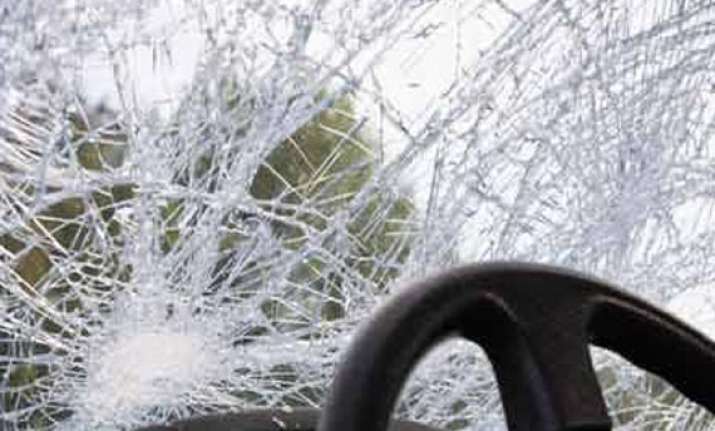 Fazilka, Punjab, May 27: Five members of a family were killed today when their car dashed against a roadside tree on Panjkoshi Link Road today. The family was returning from a niece's wedding.
The Maruti A-star car was being driven by Om Prakash Sharma, resident of Roop Nagar Bareka village of Fazilka district.
While returning from Raisingh Nagar, Rajasthan, after attending his niece's wedding, Sharma dozed while driving and the car dashed against a tree, killing him, his wife Meera Rani, brother Dara Ram, 5-year-old son Gaurav,  and 12-year-old daughter Sonu , while critically injuring his  niece Sumesh.
Om Prakash, his son and brother died on the spot, while his  daughter and wife died on way to Faridkot hospital. Sumesh is presently fighting for her life in hospital.