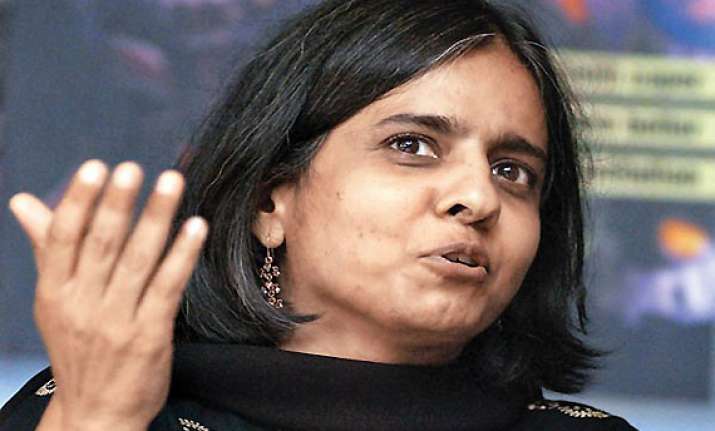 New Delhi: Environmentalist Sunita Narain, who was critically injured after a speeding car hit her while she was riding a bicycle here, is in a stable condition, said an official statement Monday.
Narain, 52, the director of Centre for Science and Environment (CSE) and resident of south Delhi's Green Park area, was heading towards Lodhi Garden area on a bicycle when an unidentified car hit her around 6.00 a.m.
The car driver fled from the accident site, and Narain was taken to AIIMS.
Doctors said that her both arms were fractured and she suffered grievous injuries in her chest.
The CSE statement said that doctors have confirmed Sunita Narain was now stable and recovering after a surgery Sunday to implant two titanium rods in her arms.