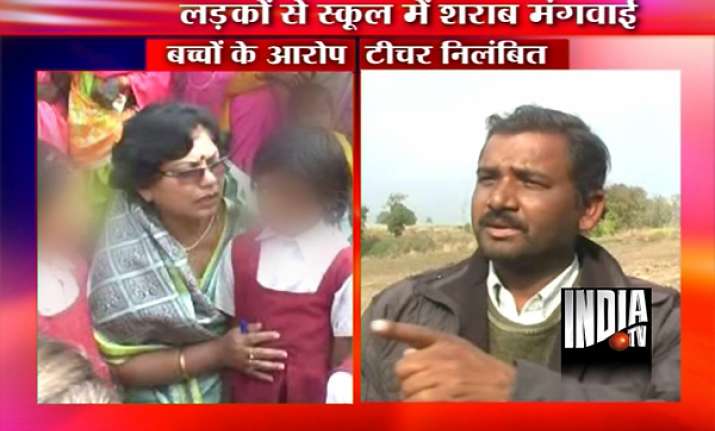 Betul, MP, Jan 30: A government-school teacher in Madhya Pradesh's tribal-dominated Betul district made a student fetch liquor for him, drank it in the classroom and then "ordered" girl students to dance for him on Rrepublic Day. What's more, he then caned them for "not dancing well".

The Republic Day incident came to light when 30 students and their parents complained to the District Collector's office of the teacher's behaviour. The teacher, Mahesh Malviya, has since been suspended and an FIR lodged against him.

"An enquiry was conducted and the allegations of the parents were found to be true. The teacher has since been suspended," Betul Collector B. Chandrashekhar  said. 

The school teacher, Mahesh Malviya, reportedly handed Rs.30 to a class-V student asking him to fetch some country liquor from a shop half a mile away.

He then locked the class room door and asked the girl students to dance for him, while he enjoyed his drink.

When the girls, aged between seven and eleven years, couldn't dance "well-enough", the teacher caned them.

The teacher had also been accused of rape, back in 2008, when he was posted in another government school in the district.