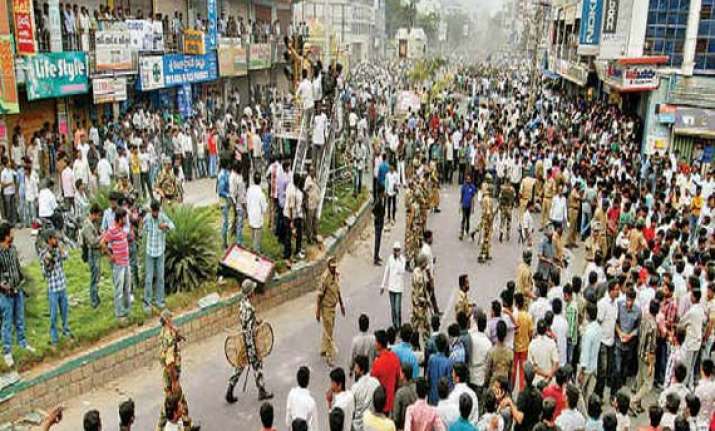 Rajkot, Aug 2 : Amid growing clamour for creation of separate states after the Centre gave its nod to Telangana, Saurashtra Sankalan Samiti has raised its pitch for carving out of Saurastra from Gujarat alleging that the state government has "ignored" the region.
"People of Saurashtra are facing shortage of drinking water and even youths are forced to migrate in search of jobs. No development is made along the coastline. If Saurashtra had its own state government the region would have done much better," said Samiti president Parag Tejura.
In 2001 the Saurashtra Sankalan Samiti, a local body of activists, had started a movement to separate the Saurashtra region from Gujarat.
"The region is being ignored by the state government as no development project has come to Saurashtra in more than 15 years," Tejura said, adding that people of the region are not in favour of violent protests.
Saurashtra, located on the Arabian Sea coast of Gujarat, consists of seven districts.
Tejura said the US could make progress because its population was scattered over a number of small states unlike India.
"The US population is around 32 crore but it has 52 states and therefore it can progress well while in India, the population is around 122 crore having only 28 to 29 states," he said.
Vitthal Radadiya, who resigned as Congress MP ahead of 2012 Assembly elections to join BJP, had urged the Centre for separate Saurashtra when he was representing Porbandar Lok Sabha seat.
When contacted, Radadiya said he would put the demand for separate Saurashtra forward to union government at "appropriate" time.