Follow us on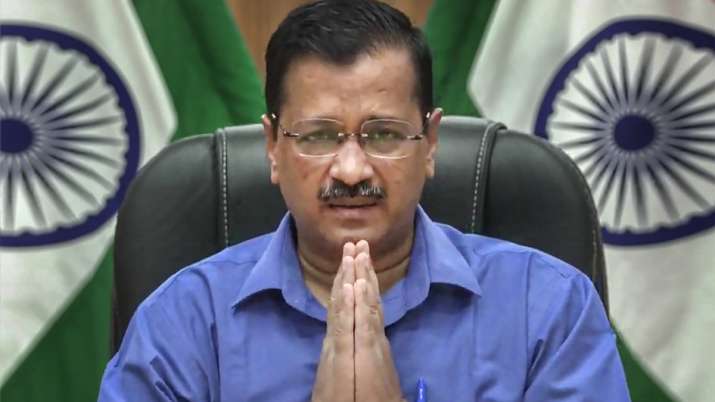 Delhi Chief Minister Arvind Kejriwal on Monday said that the city government will provide Covid-19 vaccine to all Delhiites for free. Addressing the media here, Kejriwal also called for uniformity in prices of COVID-19 vaccines and urged the vaccine manufacturers to cut the price to Rs 150 per dose.
"Delhi government has decided to provide free vaccines to everyone above 18 years of age. Today, we have given the approval for the purchase of 1.34 crore vaccines. We will make an effort to ensure that it is purchased soon and administered at the earliest to people," he said.
"I appeal to vaccine manufacturers to bring down the price to Rs 150 per dose. You have an entire lifetime to earn profits. This is not the time to do that when there is a raging pandemic. I also appeal to the Central government to cap the price if needed," he said.
"One vaccine producer said that they will provide vaccines to the state govts at Rs 400 per dose and the second producer said that they will provide at Rs 600 per dose. Both of them will keep the price at Rs 150/dose for the Central govt. I hope that the prices remain the same for all," the Chief Minister said.
Kejriwal said that children below 18 are getting infected too, adding that it is time to think for them too.
"If these vaccines are safe and effective for them, they should be given these. If not, then I hope new vaccines will be developed soon that will be effective and safe for children," he said.
READ MORE: Delhi's Sardar Patel Covid Care Centre starts functioning with 500 oxygen beds
He also informed that the ITBP-run Sardar Patel Covid Care Centre in Chhatarpur has is now open. "The Centre opened for patients at 10 am today. It is being started with 500 beds. It will be further increased to 2,000 beds and then to 5000 beds even further. A 200-bed ICU is also being started there," Kejriwal informed.
Earlier today, CM Kejriwal held a review meeting with Lieutenant Governor Anil Baijal over the prevailing Covid-19 situation in the national capital. Top government officials including Delhi's chief secretary attended the meeting.
CM Kejriwal and L-G Baijal discussed the measures to be taken to ensure uninterrupted supply of oxygen to hospitals and plan for vaccination. According to details available, CM Kejriwal will hold a review meeting with Baijal on every Monday.
The alarming surge in the number of fresh Covid-19 cases in Delhi has pushed the citys medical infrastructure close to a virtual collapse.
Earlier on Sunday, CM Kejriwal extended the lockdown in the national capital for one more week till May 3. He also wrote to leading industrialists, seeking their help in combating the second wave of Covid-19.
READ MORE: Centre bans use of liquid oxygen for all non-medical purposes as Covid-19 cases spiral
READ MORE: COVID-19: Lockdown in Delhi extended for one week