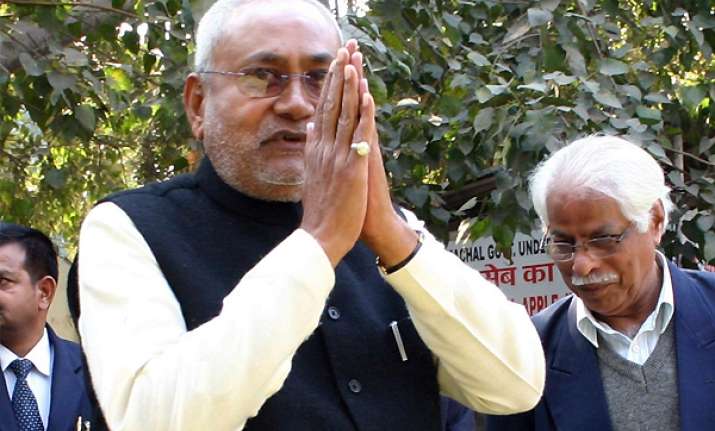 Patna, Jan 1: After the failure of the Parliament to pass the Lokpal Bill, Bihar Chief Minister Nitish Kumar today said the Congress-led UPA government has lost the moral right to continue ruling at the Centre.

"The government has lost its moral right to continue and it should go to the people for a fresh mandate," he said alleging that the Congress lacks interest in constitution of Lokpal as evident from the non-passage of the bill in Rajya Sabha under a "pre-meditated strategy".

Under parliamentary system there were provisions for bringing amendments to any bill being placed in Parliament and when the session was extended for three days it was unnecessary to adjourn the Rajya Sabha at mid-night, he said.

Stating that the proceeding of the house should have been extended for another day to take up the issue of amendments, Kumar charged the Congress with being hand-in-glove with RJD supremo Lalu Prasad.

"He would not have been alloted a seat in the front row of Lok Sabha without his having support from the Congress... I have raised this issue several times in past," the CM said.

He rubbished Congress' allegation that the opposition blocked the passage of the bill. "It is totally ridiculous," Kumar said.