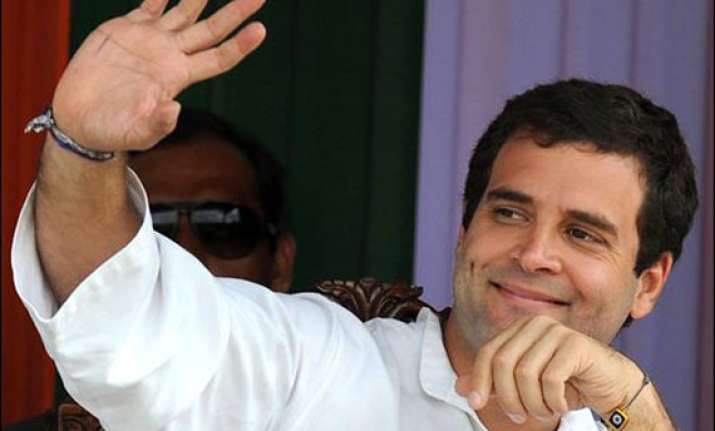 Kanpur, Feb 21: A combative Congress today asserted that it will move the High Court seeking quashing of the FIR lodged against Rahul Gandhi for alleged violation of poll code, saying the action was taken at the behest of Chief Minister Mayawati.

"Because of the successful election campaign of the Congress, this action has been taken on the direction of Mayawatiji," Congress general secretary Digvijay Singh told reporters here.

"We will go to the High Court to get the FIR quashed. I also want to clarify that we haven't received any notice regarding violation of Model Code of Conduct," he said. 
The FIR was lodged against Rahul by the district authorities which said his road show here had breached the time limit and the route map set by them. 

District Magistrate Hari Om said the FIR has been filed against Rahul and city Congress chief Mahesh Dikshit who have been booked under Section 188 of IPC for violating prohibitory orders (Section 144) imposed in the city and under Sections 283 (danger or obstruction in public way) and 290 (public nuisance).

"The district administration had allocated time till noon and fixed a 20-km route for Rahul Gandhi's road show but he violated it and stretched it beyond permitted time. He also did not stick to the prescribed route for the event," the DM said.

The DM said the roadshow organisers had sought permission for a 38-km stretch and they had been informed about the conditions.
The district administration had fixed a 20-km route for Rahul Gandhi's road show since Shivratri was being celebrated and there could be traffic problems. 
"There has been no violation of the model code of conduct," Singh said adding, "we have neither received any notice nor has anybody registered any opposition to it.
Only the district administration has registered an FIR against Rahul for violation of Sec.144 CrPC."