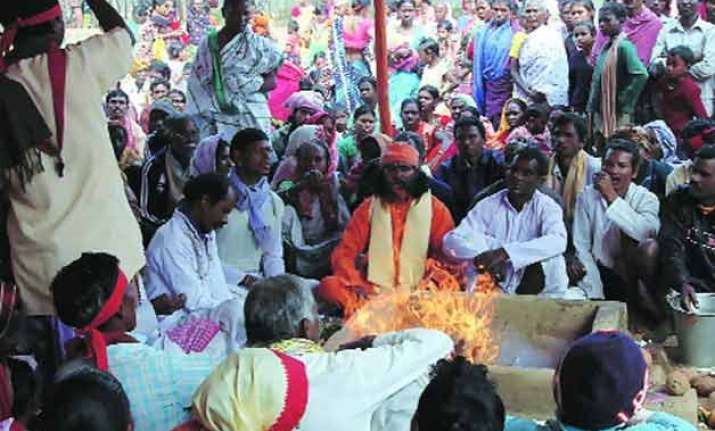 New Delhi: A senior Rashtriya Swayamsevak Sangh (RSS) leader yesterday said that Christians and Muslims should not be blamed for the conversion of Hindus because practice of untouchability and discrimination based on caste are responsible for such conversions.
"Untouchability and discrimination on caste lines promoted by the Hindu religion and society was a weakness that pushed the deprived sections to convert to other religions. Christians and Muslims are not responsible," RSS's Awadh Prant Sanghchalak Prabhu Narayan Srivastava said while addressing reporters about resolutions passed by the RSS at its All India Pratinidhi Sabha meeting in Nagpur recently.
When asked about controversy erupted over contentious conversion programme 'ghar wapsi', he said, "Both 'ghar wapsi' (re-conversion) and 'ghar chhodna' (conversion) were wrong if done out of greed or under inducement."
He also said that no one should be forced for such acts and advocated that the religious freedom of everyone must be protected.
He further clarified that the RSS was running programmes in slums to eradicate untouchability and discrimination and to develop harmony in Hindus.