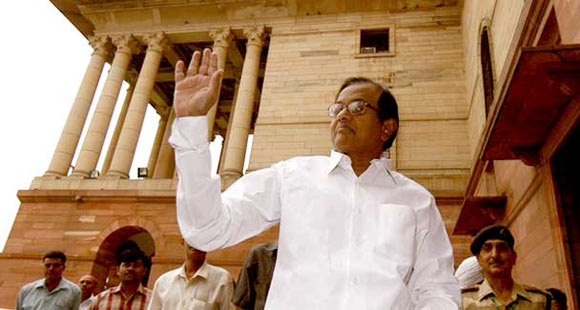 Mumbai, Nov 25 : Home Minister P Chidambaram will lead Mumbaikars tomorrow in remembering those killed during the 26/11 Mumbai terror attacks.
On the second anniversary of the audacious terror strike, Chidambaram, Petroleum Minister Murli Deora and Maharashtra Chief Minister Prithviraj Chavan will participate at a commemoration function, to be held at the CNG filling station in suburban Borivli tomorrow morning.
P Unnikrishnan, father of slain NSG officer Major Sandeep Unnikrishnan, who has undertaken a cycle tour from India Gate in Delhi, will join a peace march at the Gateway of India here.
A candle-lit silent prayer rally will be organised by the College of Social Work, Nirmala Niketan and family members of 26/11 victims, from Cama Hospital lane to St Xavier's college in South Mumbai.
The Indo-American Society has organised a meeting with Charles Cannon and Kia Scherr from One Life Alliance, survivors of the terror attacks, as Mumbai commemorates the city's undying spirit lauded by US President Barack Obama during his tribute to 26/11 martyrs here earlier this month.
At the CST railway station, there will be a commemoration service for the 26/11 martyrs, a railway official said. A wreath will be laid to remember the 166 people killed during the Mumbai attacks.  PTI