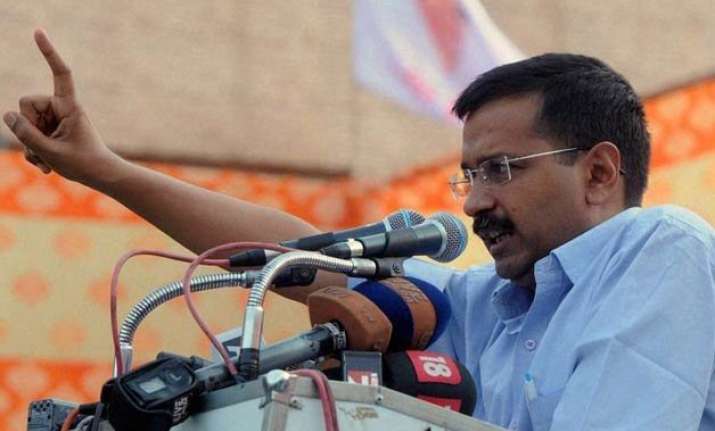 New Delhi: Opposition parties may squabble over AAP's proposal of referendum for providing full statehood to Delhi but if a referendum were to be held today, more than 81 % voters would support it.
According to the findings of a survey conducted by C-Voter group, there is a near consensus among Delhites over providing full statehood to the national Capital territory. The support cuts across caste, class, gender, education and occupation.  
The survey sought opinion of more than 3000 participants and an astounding 81 % were in its favour. And what will surprise both BJP and Congress leaders that a major section of their supporters also support full statehood to Delhi.
The survey found that 62 percent of BJP voters and 85 percent of Congress supporters support Kejriwal's quest for complete statehood for Delhi. 92% of women support the move, as against 73% men.
Interestingly, opinion is divided on whether this would actually solve issues related to governance and law & order. While 46 percent of the respondents were hopeful this would bring forth a change, 26% disagreed. 28% of respondents believed full statehood would actually have no effect whatsoever.
Delhi, India's national capital and the seat of the central government has a unique status in the Indian union. It is a union territory with a legislative assembly that limits the power of the Delhi government. Police powers, most notably,is with the central government in Delhi that often becomes an point of friction between the two governments.
While chief minister Arvind Kejriwal has asked his urban development department for a referendum, BJP has sharply opposed the move. Congress spokesperson Ajay Maken called the demand "unconstitutional and anti-national".
Earlier, Delhi BJP chief Satish Upadhyay termed AAP's referendum proposal as yet another evidence of Chief Minister Arvind Kejriwal's "anti-Constitution anarchist nature."
Interestingly, Prime Minister Narendra Modi also conducted a referendum in April 2009 during his tenure as chief minister. The referendum  asked the Gujaratis to answer 'yes' or 'no' on three related questions – did they want the money stashed in Swiss banks to be repatriated to India? Should the money funneled back be spent on the poor? Should the government initiate measures to unearth black money?