Follow us on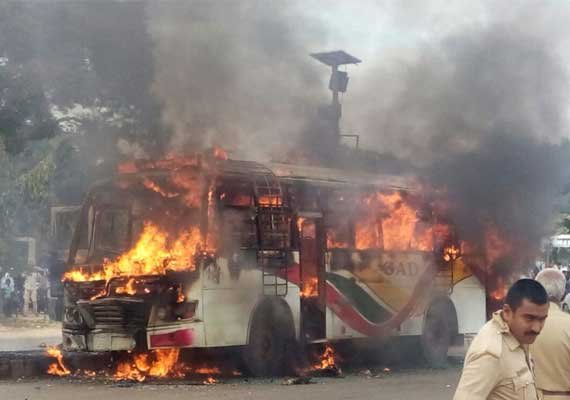 Bengaluru: Four persons were injured when a private bus caught fire as it rammed into a road divider when its driver tried to avoid three persons coming on a motorbike in the opposite direction at K R Puram here today.
The bus coming from Chintamani in Kolar District caught fire after the two-wheeler came under it, police said.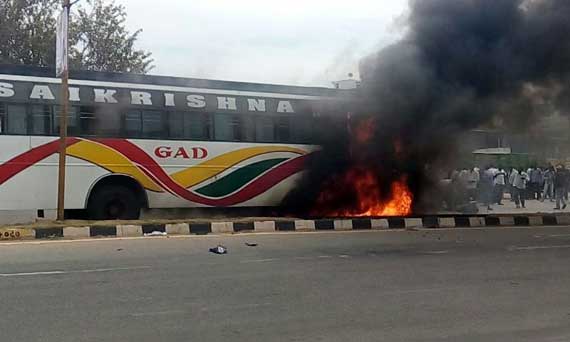 All three riders on the bike along with another who tried to jump from the bus as it caught fire were injured and have been hospitalised.
Officials said while two persons have been shifted to National Institute of Mental Health and Neuro Sciences Hospital, the other two were being treated at the local hospital.
Fire brigade reached the accident spot and doused the fire.