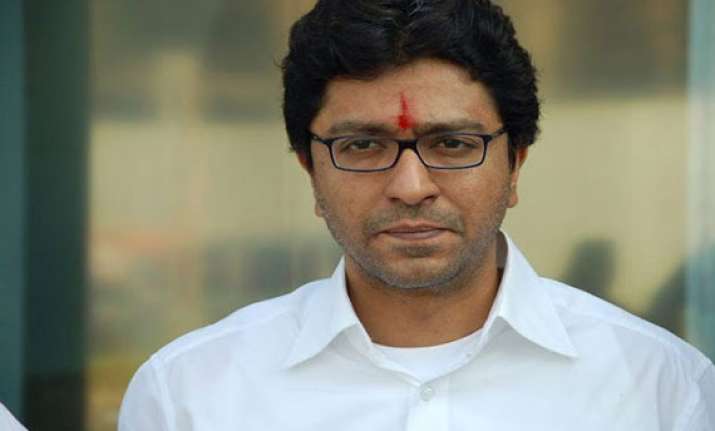 Nashik:  MNS chief Raj Thackeray yesterday launched a scathing attack on PWD Minister and NCP nominee from Nashik Lok Sabha seat Chhagan Bhujbal, alleging he had "back-stabbed" Shiv Sena supremo late Bal Thackeray.  
'Bhujbal is also not speaking the truth about his educational qualifications and is telling people that he is BE. But in his affidavit filed before the returning officer, he has mentioned his education as SSC,' Raj told an election rally here.
He also appealed to people to ensure that their names figure in the voters list.
'In Pune where polling was held on April 17, names of at least 1-1.25 lakh voters were missing from the lists and as a result they could not cast their votes. This is a conspiracy by Congress which has blackened the face of democracy,' the MNS chief claimed.
Raj reiterated his party's support to Narendra Modi as the Prime Ministerial candidate. 'MNS MPs will support Modi but will not hanker for posts of ministers in his government,' Raj said.
Firing a fresh salvo at Shiv Sena president Uddhav Thackeray, Raj said 'Uddhav had invited Bhujbal to the dinner, who had back-stabbed Bal Thackeray and defamed him.  Bhujbal had also dared to arrest Bal Thackeray when he was Home Minister'.
Training his guns at Bhujbal, Raj said "Bhujbal runs the Samata Parishad in the name of late Jyotiba Phule but has not given Phule's name to his college here which is run by Mumbai Education Trust.
'In 2009, assets of Bhujbal and others were only Rs 21 crore but now the assets of Bhujbal and company as given in affidavit are to the tune of Rs 2445 crore'.  
'Bhujbal may call a press conference tomorrow to clarify his stand and dig up Kini murder case against me. But I am ready to face it and will also expose all his cases, including the Telgi case,' Raj said.