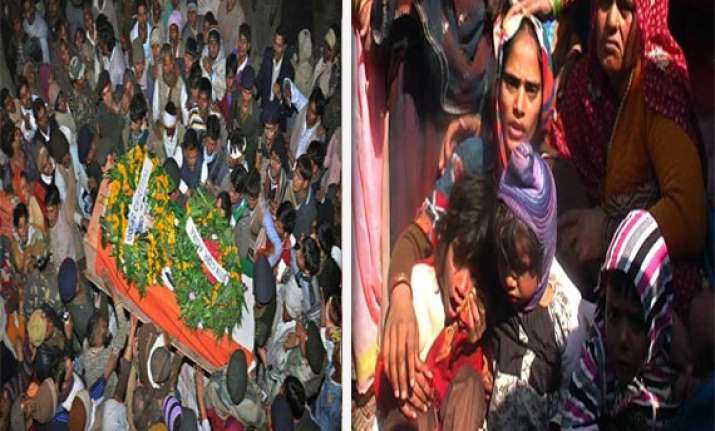 Mathura: Villagers of Sher Nagar, a sleepy village near Mathura, have decided to vote for BJP candidate Hema Malini.
The village became famous in January this year, when national leaders made a beeline to the house of beheaded Army jawan Hemraj to offer condolence and false promises.
Army Lance Naik Hemraj was beheaded by Pakistani soldiers in Poonch sector near Jammu, and his mutilated body was brought home.
Uttar Pradesh chief minister Akhilesh Yadav had promised jobs for Hemraj's brother and a gas agency or petrol pump for the family.
Says Hari Kishan, Hemraj's uncle: " They had promised jobs for Hemraj's brother and a gas agency or petrol pump, but forget that, they didn't even instal a statue of Hemraj inside the village.
"One of their leaders later said, we send our children to army so that we can get compensation later. If that is the case, those leaders should send their children to the army and we will compensate them financially."
Raj Kishan, another villager said: "The present government is impotent and they failed to get back the heads of our jawans killed by Pakistanis. We hope if Modi comes to power, neighbouring countries will fear us."
Says Hemraj's mother Meena Devi: "Modi has promised to give a government that would give soldiers their due. We have thus decided to vote for BJP.
""I was not even able to see my son's body and the pain will remain with me for the rest of my life. My husband died a few years ago, and now my son is also not there. I am dependent on my other sons who can barely eke out a living."