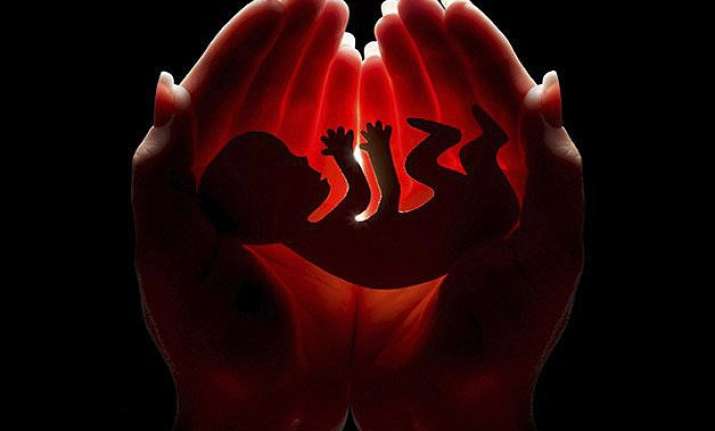 New Delhi: Government may soon allow distinct ayurveda, naturopathy, homeopathy practitioners to conduct non-surgical abortions on women seeking to terminate their pregnancy.
In a bid to increase access to safe abortions by expanding the number of Healthcare providers, government would allow all Ayush (Ayurveda, Homeopathy, Unani, and naturopathy) doctors to conduct non-invasive procedures.
This being worked out as an amendment to the Medical Termination of Pregnancy (MTP) Bill by the Health Ministry would also seek to increase the period of abortion from the current 20 weeks to 24 weeks period.
The revised bill will soon be sent to the Cabinet for approval.
In a report published by Times of India, a senior Health Ministry Official says, "We have made revisions to the earlier draft and proposed that Ayush doctors who are registered healthcare specialists be allowed to carry out non-invasive procedure, which would mean prescribing medicines etc."
The proposal is said to have taken cue from the study conducted by Population Council which estimates that every year around 7 million abortions are conducted in India and out of them 50% are illegal.
Initially, the government even planned to allow mid-wives and Ayush doctors to conduct invasive procedures as well but the decision was highly opposed by the allopathic practitioners who believed that the move will promote unethical practices and sex-selective abortions.
Indian Medical Association (IMA) and Federation of Obstetric and Gynecological Societies of India (FOGSI) had highly objected to the move with the former also quoting that apart from promotion of unethical practices and sex-selective abortions the move will also put patients at risk.
IMA secretary general Dr KK Aggarwal says, "MTP is a procedure meant to be conducted by an allopathic doctor only. It is not possible to allow restricted practice. How will the government monitor whether a person is conducting abortion through medicine or doing invasive procedures?"
He further states that abortions by a non-MBBS doctor can lead to critical medical conditions arising out of excessive bleeding or incomplete abortions which will later be difficult to handle.
However, the ministry officials claim that FOGSI members were part of the discussion and initially supported the move but the Society in turn says that it changed its position after a thorough discussion.
Women and Child Development Ministry, National Commission for Women and some other women's groups have also supported the government's move to involve Ayush doctors in such a practice.
World Health Organization (WHO) also seems to have endorsed the government's proposal. According to a WHO release in 2012, "Abortion care can be safely provided by any properly trained health-care provider, including mid-level providers....(e.g. midwives, nurse practitioners, clinical officers, physician assistants, family welfare visitors, and others) who are trained to provide basic clinical procedures related to reproductive health..."
In India, currently, the rate of maternal deaths due to complications from unsafe abortions is at 8%.