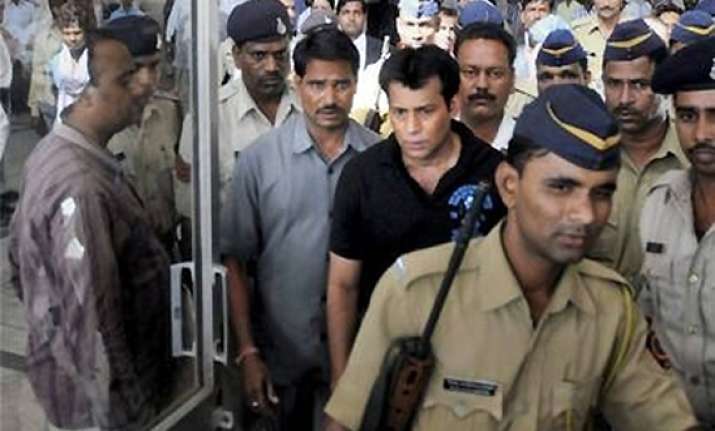 New Delhi, Jun 26: Extradited gangster Abu Salem was today granted bail in a 2002 extortion case by a Delhi Court, which also praised his "above board" conduct in jail. 
Chief Metropolitan Magistrate Vinod Yadav granted him bail on a personal bond of Rs one lakh and a surety of like amount.  
Salem would, however, still be in jail as he is facing trial in seven other cases for which he was extradited to India from Portugal.
"This accused (Salem) has already undergone custody of almost five years in this case and even if he is ultimately convicted in this case he could be sentenced maximum for a period of seven years.
"The provision of section 436 A CrPC which are couched in mandatory terminology command this court to release the accused on bail if he has undergone almost half of the period for which he could be sentenced in the matter," the court said.
The court noted Salem's counsel M S Khan's submission that the public witnesses have already been examined in this case and that the three co-accused, Chander Prakash, Sadiq Ali and Ishtiyaq are already on bail and there is no threat that the accused may influence remaining witnesses.  
"Considering the fact that accused has undergone more than half of the sentence which could be imposed upon him in this matter and the fact that the public witnesses have already been examined, I deem it a fit case for releasing the accused (Salem) on bail.
The court went on to praise Salem's conduct in jail and said, "This is a matter of record that the conduct of this accused in judicial custody has remained above board and no complaint of any sort has been reported with regard to his conduct in jail by any authority."