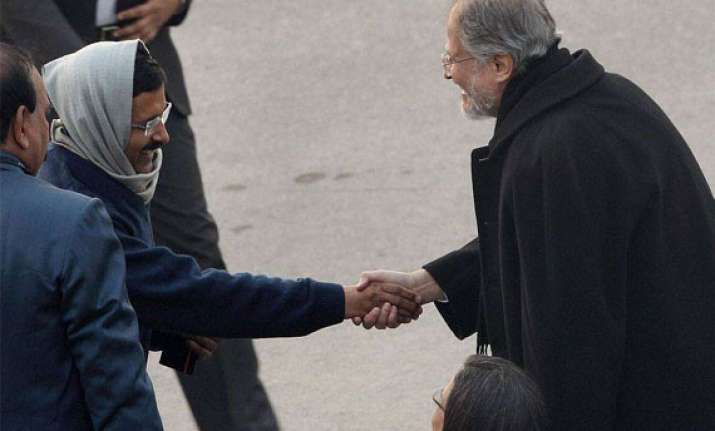 New Delhi: The Aam Aadmi Party today asked Lt Governor Najeeb Jung to invite the BJP to form the government in Delhi if it is really inclined to do so.
"AAP, humbly requests you firstly to invite the leaders of the BJP to ascertain whether they are inclined to form the government in the NCT of Delhi and, if they express their unwillingness or inability to form the government, then you kindly reconsider your earlier recommendation to the President of placing the assembly in a state of suspended animation" party leader and senior advocate Prashant Bhushan said in a letter to Jung.
Bhushan called upon the LG to take an "appropriate decision" in this regard, so that the citizens of Delhi can have a democratically elected government at the earliest.
AAP is involved in a legal tussle over the Lt Governor's decision to place the Delhi Legislative Assembly in suspended animation and has also approached the Supreme Court over the decision. In his resignation letter on February 14, Arvind Kejriwal had asked Jung to dissolve the House and conduct fresh polls.