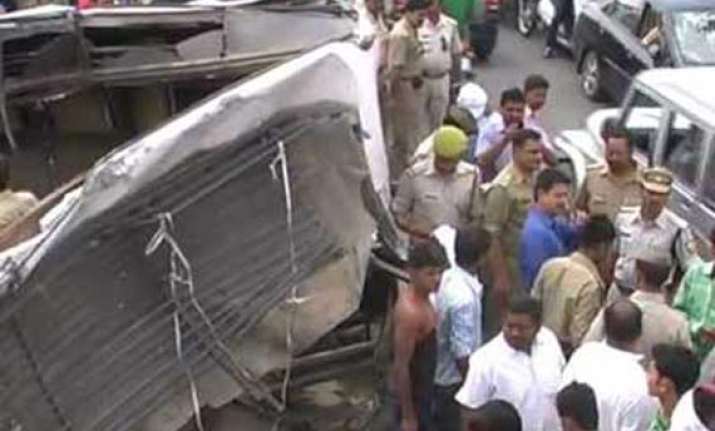 Jodhpur: At least 25 French tourists suffered injuries as a Volvo bus ferrying them collided with a truck and overturned in Jodhpur Monday morning.
Dr Dilip Kachhwaha, the medical superintendent of MDM Hospital in Jodhpur, where the injured French tourists were rushed, said: "We have received around 25 injured tourists as of now.
"All of them have been given primarily medical aid and some have been admitted to the hospital.
"We have created many teams to look into the surgery or orthopaedic treatment required by the injured tourists," Dr Kachhwaha said.  
The bus carrying the tourists had left from a holiday resort in Marugarh town when a truck coming from the opposite direction rammed into the bus.     
The impact of the collision was so high that the bus overturned leading to serious injuries to many of the passengers. 
An eyewitness blamed the authorities for ignoring repeated complaints about this particular accident-prone spot.            
"There have been many accidents on that spot earlier too but the authorities have not put up any speed-breakers to prevent such accidents," said Sarvesh, an eyewitness.