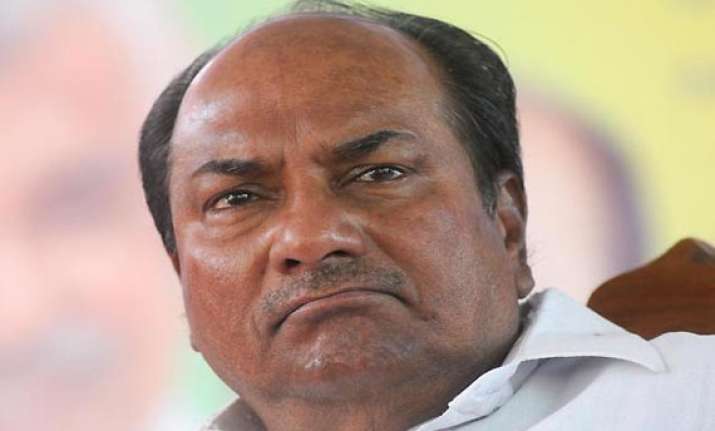 New Delhi: After the killing of five Indian soldiers by Pakistan Army troops in Poonch sector on the Line of Control (LoC) on August six, 24 ceasefire violations have taken place marking an increase in the frequency of breach of truce, Defence Minister A K Antony said today.  
"This year, there have been 82 violations till August and still four months are left. From August 6 till today morning till 6 AM, there is increase in frequency with 24 violations taking place including the tragedy in which our soldiers were killed in Poonch," he said while making a suo motu statement on the issue in Rajya Sabha.  
The Defence Minister observed that the number of ceasefire violations have gone up in the last few years as in 2011, there were 61 violations while in 2012, the figure rose to 117.
Antony said the Army was ready to protect the sanctity of the LoC at any cost and has mobilised all of its resources to respond to the situation effectively and strongly.  
It has now become clear that specialist troops of Pakistani army were involved in the August 6 attack on the Indian side of the LoC, Antony said, adding that a group from Pakistan Occupied Kashmir (PoK) had crossed the LoC and killed the jawans.