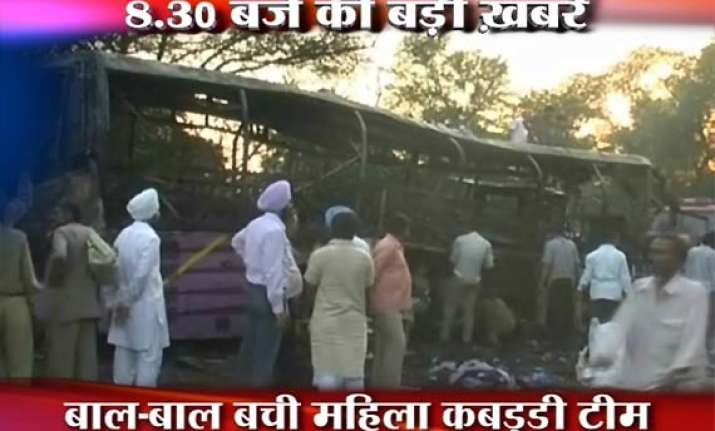 Bathinda (Punjab), Nov 17: Two persons were killed and 14 members of the Indian women Kabaddi team were injured, 10 of them seriously, when a bus carrying the players collided with an Army truck at Cantonment road here today, police said. 

Of the 14 players travelling in the bus, the condition of 10 was stated to be serious while four others escaped with minor injuries, they said. After the accident the bus caught fire.

The driver of the bus and a policeman escorting the team were killed in the mishap, which occurred at a place nearly 250 km from Chandigarh, they said.

Three policemen in the escort vehicle also suffered serious injuries. All of them have been hospitalised. 

The kabaddi players were going towards Chief Minister Parkash Singh Badal's private residence at Badal village in Muktsar district from Ludhiana when the mishap occurred, police said.

The team members were participating in the on-going second Punjab World Cup Kabaddi tournament in the state.