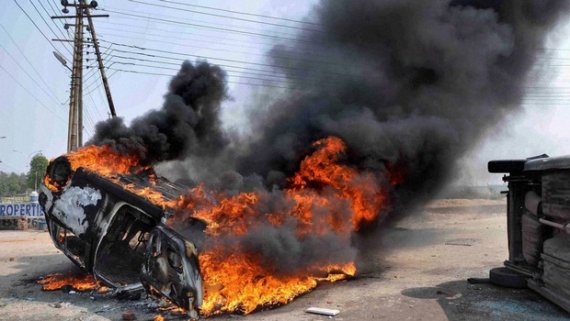 Diphu: The 1,000 hour Karbi Anglong bandh called by Joint Action Committee for Autonomous State (JACAS) began this morning, affecting the normal life and vehicular movement on highways passing through the district.
JACAS has called the bandh from 5 AM today till 9 PM on December 7 in protest against the delay in announcing the dates for next round of talks since the last one held on November 6, 2013 for creation of a separate autonomous state within Assam under Article 244 A of the Constitution.
Karbi Anglong district Superintendent of Police Ugdhajyoti Dev Mahanta said no untoward incident has been reported so far. All educational institutes and financial establishments remained closed, while negligible attendance has been recorded es across the district, he added.
Mahanta said vehicles remained off the two National Highways passing through the district although there was no blockade reported in any part of Karbi Anglong.
From September 1, JACAS had organised an indefinite hunger strike seeking to restart the tripartite dialogue between JACAS, Assam government and Union government.  
After reportedly getting an assurance from a messenger of the Union government that the next date for discussion would be announced soon, JACAS withdrew the strike.  
However, as no communication has been received from the Centre for more than one and half month, JACAS decided to go ahead with the 1,000-hour bandh.
JACAS is also demanding a bill regarding creation of a separate state during the forthcoming Winter Session of the Parliament.