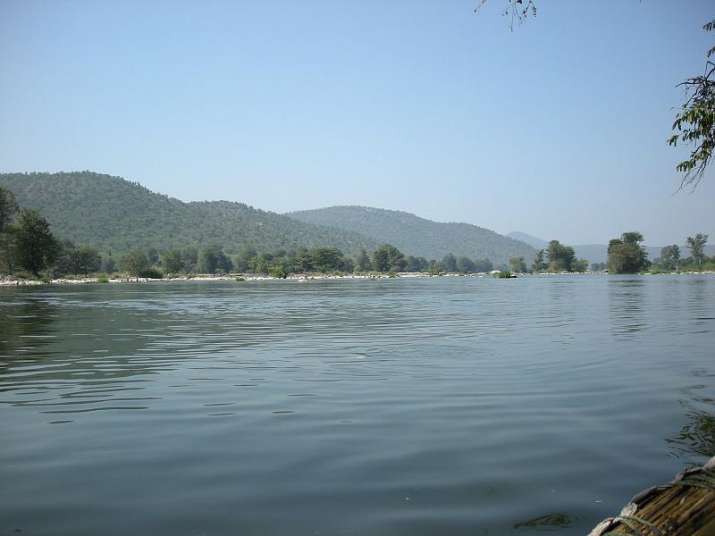 The Cauvery river water dispute today took an ugly turn with violent protests all over Karnataka and Tamil Nadu. Tensions have been on the rise with security being tightened across the two states to prevent attacks on people over the controversy and also in view of the Bakrid festival on Tuesday.
The protests resumed after the Supreme Court modified its earlier order, directing Karnataka to release 12,000 cusecs - 3,000 cusecs less per day than its earlier order regarding release of water to Tamil Nadu than before.
Nevertheless, it extended the date to September 20 from September 16 stipulated in its order on September 5, effectively meaning Karnataka will have to release more water than what it would have as per it's earlier mandate.
As the conflict takes over as the country's latest big issue, here is a 10-point guide to understanding the Cauvery water dispute:
1. The war over the Cauvery River, which flows through southern Karnataka and then enters Tamil Nadu, is continuing from decades. Originally, the water of the river was divided between the two states as per agreements signed nearly century ago.
2. To settle down this dispute, a tribunal was established by the central government in 1990. 17 years later, the tribunal announced its verdict in 2007 on how Tamil Nadu, Karnataka, Puducherry and Kerala will share the water only to be challenged back by the states.
3. In 2011, the Supreme Court instructed Karnataka to increase the water supply to Tamil Nadu. Post that, the apex court didn't intervene in the matter for four years.
4. The conflict reoccurred when Tamil Nadu said its famers require more water for the second seasonal crop of the year. To this, Karnataka stated that it is unfair on TN's behalf to ask for more water after completing one crop cycle as its own farmers are facing crisis.
5. As per Karnataka government, there isn't enough supply in the four dams on the Cauvery to cater drinking water to cities like Bengaluru and Mysuru.
6. Also, Karnataka put forth the reason of less rain in key catchment areas for the Cauvery to refrain from giving out more water. 
7. As situation became tense between the two states, the Supreme Court intervened to provide a peaceful solution to the dispute.
8. On September 5, the top court directed Karnataka to release 15,000 cusecs water daily from September 7 for 10 days (up to September 16). The state filed an interim petition on Saturday seeking modification of the order.
9. While Karnataka dubbed this as a raw deal, Tamil Nadu said lakhs of acres depend on the water so the share cannot be modified.
10. A week after its previous order, the Supreme Court today made modifications and asked Karnataka to release 12,000 cusecs Cauvery water per day to Tamil Nadu till September 20.