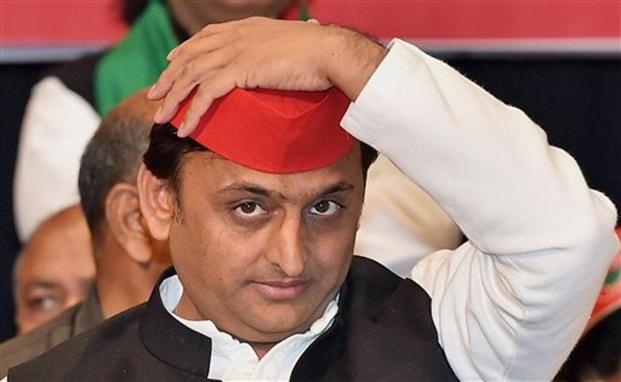 Former Uttar Pradesh Chief Minister Akhilesh yadav on Saturday made it clear that his new residence will be out of bounds for the media.
Taunting the media for the largely negative coverage of the damages done to the government bungalow that he recently vacated, the Samajwadi Party leader said that though he had formally shifted to his new residence, he will never invite the media to it.
"You say something and show something else," he complained.
After vacating the government bungalow, Akhilesh yadav has now shifted to a villa of Sushant Golf City, an Ansal's township on Sultanpur Road in Lucknow.
Taking a jibe at "Sampark for Samarthan" programme of the Bharatiya Janata Party (BJP), Akhilesh Yadav said, "They have done nothing in the past four years... What other option do they have other than knocking the doors of people now?"
Accusing the Yogi Adityanath government of making hollow promises and inaugurating projects launched by the previous government, Akhilesh said, "I wish they gave some credit to us for the works for which they are cutting ribbons now."
(With IANS inputs)