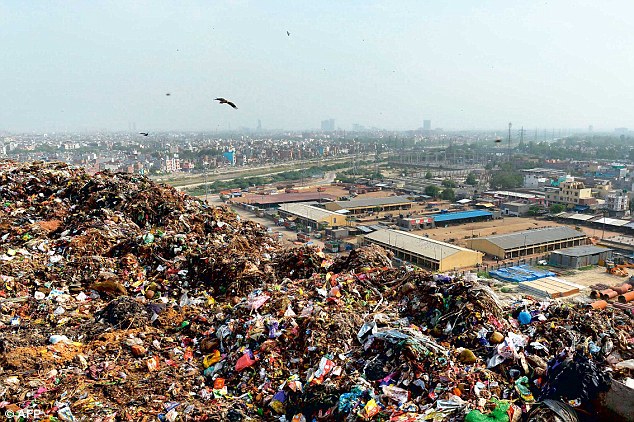 Amidst the recent menace of bird flu in the national capital, the Supreme Court today pulled up the Arvind Kejriwal-driven Aam Aadmi Party government and all the concerned powers in Delhi to devise a methodical arrangement for garbage disposal in Delhi.
Worried over mounting heaps of waste that were perhaps bringing about a spike in vector-borne ailments in the city, the apex court directed the Delhi government to present a garbage disposal plan before it. It also stressed upon calling a meeting of all stakeholders, including the BJP-controlled city bodies.
"What are your plans to clean up? You have to plan for the future, you don't have to react to a situation," the court was quoted as saying to the AAP government.
"45 metres of garbage in places is alarming," it observed.
The SC likewise objected to AAP government's plea that its MLAs ought to be kept separated from the sanitation drive as it is a task for the local bodies to perform.
"It's a bully who points the finger at others for issues. Try not to say MLAs have no obligation in keeping the city clean. You have huge number of MLAs and you must ask them to spread awareness about keeping the city clean," the SC said.
A bird flu scare has gripped the city after a spate of avian deaths was reported from different parts of Delhi including Delhi's Hauz Khas, Sundar Nagar and Tughlaqabad – apart from the zoo.
Reacting to the growing menace, the Aam Aadmi Party has said that the situation is under control. "We are trying our level best to control the situation and won't let it go (to) bad. We are taking all precautionary measures. For now, citizens don't need to worry," said Gopal Rai, Delhi's development minister.
This year, the national capital also battled its greatest episode of mosquito-borne infections such as chikungunya and dengue, with a several number of deaths all across the city.