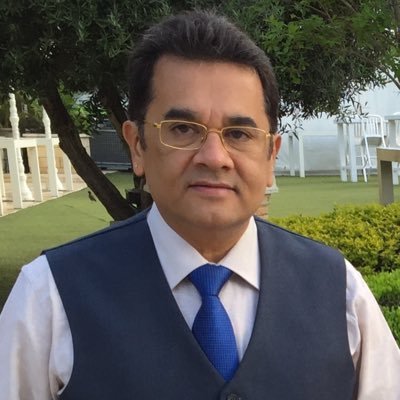 An FIR has been filed against Kannada newspaper Vishwavani's Editor-in-Chief Vishweshwar Bhat for an article about Karnataka Chief Minister H D Kumaraswamy's son. 
Janata Dal (Secular) has alleged that the article about Nikhil Kumaraswamy, son of Karnataka CM, was defamatory in nature. The Kannada  article titled 'Nikhil Kumaraswamy Raatri Rampata' is a source based article which describes an incident involving Nikhil Kumaraswamy at Radisson Blu Hotel in Mysuru
The police has filed FIR against Vishwavani newspaper under sections dealing with defamation, criminal intimidation, forgery, criminal breach of trust, forgery, intentional insult and cheating.
So what happened exactly?
Media reports say that the fracas involved a heated argument between Nikhil and his grandfather, former Prime Minister H D Deve Gowda. Nikhil Kumaraswamy suffered defeat in recent Lok Sabha Elections from Mandaya parliamentary constituency. 
He reportedly threw a tantrum and reportedly was not happy that he received defeat "at the hands of a woman"
"You (Deve Gowda) got me tangled in the Mandya labryinth. In spite of having eight MLAs, we were not able to win. Didn't HD Revanna gain the support of Congress in Hassan? Why weren't you able to gain the support of Congress rebels Cheluvarayaswamy and Narendra Swamy?" Nikhil Kumaraswamy was quoted by The News Minute.
The incident caused a commotion.
Radisson Blu Hotel, while confirming that Nikhil Kumaraswamy stayed in the hotel on Thursday, the hotel denied reports of any fracas and commotion.
Vishwavani newspaper published a source-based story on the incident. Other local newspapers have covered this story as well however, an FIR has been filed aganst Vishwvani newspaper alone.
Also Read | FIR against Vishwavani newspaper editor and staff for report on Deve Gowda family