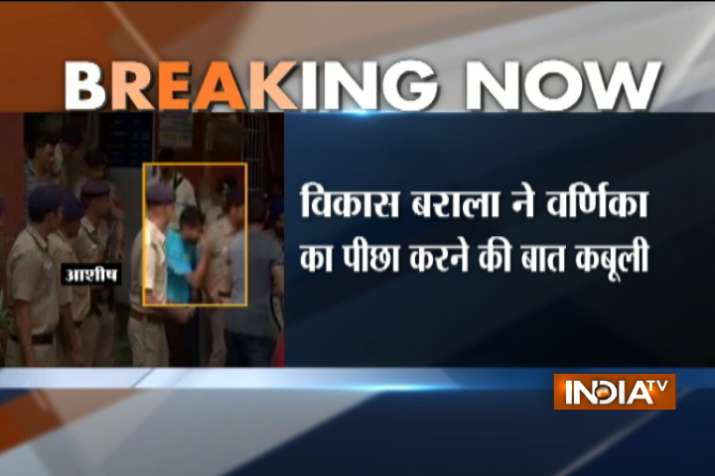 Vikas Barala, son of Haryana BJP chief Subhash Barala, has confessed that he was chasing Varnika Kundu on the night of August 4, according to India TV sources.
During his interrogation, Vikas Barala reportedly  confessed that he was indeed chasing the vehicle of Varnika Kundu although he refused to say anything on the charges of "kidnapping" her.
Vikas Barala and his friend Ashish, who are under police custody, will be presented in the court at around 1pm today. The police is likely to seek remand of both Vikas and his friend.
Vikas Barala and his friend Ashish Kumar were arrested again on Wednesday  after the Chandigarh police added Sections 365 (kidnapping or abducting) and 511 (attempting to commit offences punishable with imprisonment for life) of the IPC in the FIR that was already registered already them for allegedly stalking and harassing Varnika Kundu.
Vikas and his friend were first arrested last week on Friday night in this case but they were released as they were booked for bailable offences at that time.