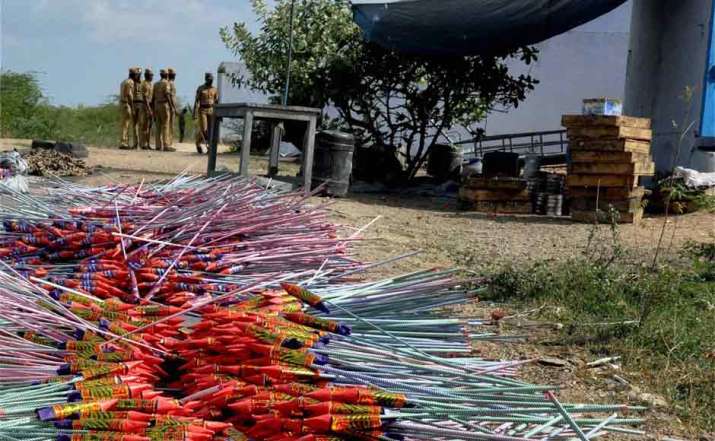 At least nine people were killed and over 15 injured after a godown storing fire crackers caught fire in Tamil Nadu's Sivakasi town.
Local reports say the accident took place when the firecrackers were being transported in a lorry.
Twenty vehicles were damaged and a hospital close to the godown was also affected.
Patients in the hospital were immediately evacuated and the fire was also brought under control by the firefighters, reports India Today.
3 fire tenders were rushed to the spot, according to a report in ANI.
The names of the deceased are as following:
Baskar
Sornakumari
Devi
Kamarchi
Pushphalakshmi
Valarmathi
Janakiraman
Ganeshan 
Shanmugaraj
Sivakasi is famous for its cracker factories and incidents like these come to light every year. Coming as it does just days before Diwali, this incident has left people in the town in a state of shock.  The town has witnessed similar accidents in the past also with much more casualties in the run-up to Dwali almost every year without fail. 
Probably the worst of these accidents in recent times was when 38 people were killed and dozens more injured in blasts that rocked Sivakasi on September 5, 2012.