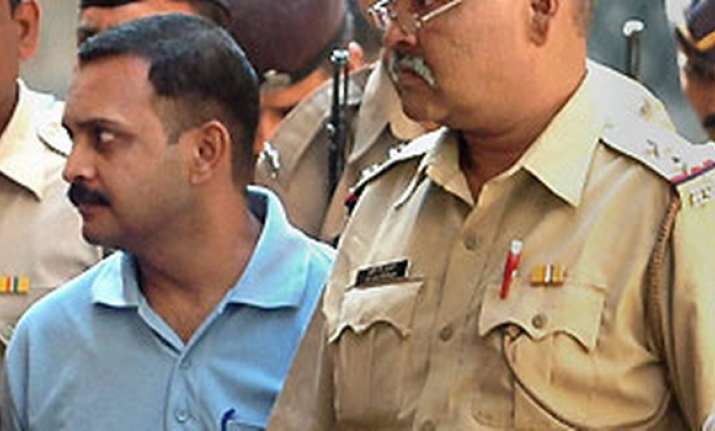 Mumbai: In revelation that could have some far-reaching consequences in the ongoing Malegaon blasts case of 2008, the National Investigation Agency (NIA), in its supplementary chargesheet filed before the special court on Friday, has said that it suspects the involvement of the Maharashtra Anti-Terrorism Squad (ATS) in planting RDX traces in order to allegedly frame the prime accused Lt Colonel Prasad Shrikant Purohit. 
In its new chargesheet, NIA said that the fact came into light when they recorded the statements of the two Army officers against Lt Col Purohit before the Army's Court of Inquiry.
"Both officers were examined and they revealed that on 3rd November 2008, they suspiciously found API Bagde of ATS in the house of (accused) Sudhakar Chaturvedi when he was not present in his house... the question arises here as to why API Bagde visited the home in the absence of the accused," NIA said in its chargesheet. 
NIA also claimed that after a few days, on November 25, 2008, ATS collected traces of RDX from Chaturvedi's home which matched with the RDv that was found at the blast site.
"This recovery itself becomes suspect on the ground that the ATS may have planted the RDX traces to implicate him (Chaturvedi) and the other accused persons in the case," the chargesheet filed by NIA read further. 
While the NIA dropped all charges against Sadhvi Pragya Thakur in the Malegaon blasts case, its recent supplementary chargesheet also said that Purohit and eight others should be tried as accused in the blast case, but under Unlawful Activities Prevention Act (UAPA) instead of Maharashtra Control of Organized Crime Act (MCOCA).
In the tragic incident that took place on September 29, 2008, in Malegaon, six people were killed and more than 100 were injured when a motorcycle fitted with two bombs exploded. 
Maharashtra ATS arrested Lt Col Purohit, Sadhvi Pragya and many others charging them for plotting the blasts. Purohit was one of the founders of the pro-Hindu group Abhinav Bharat, the organization which is claimed to be involved in the blasts.