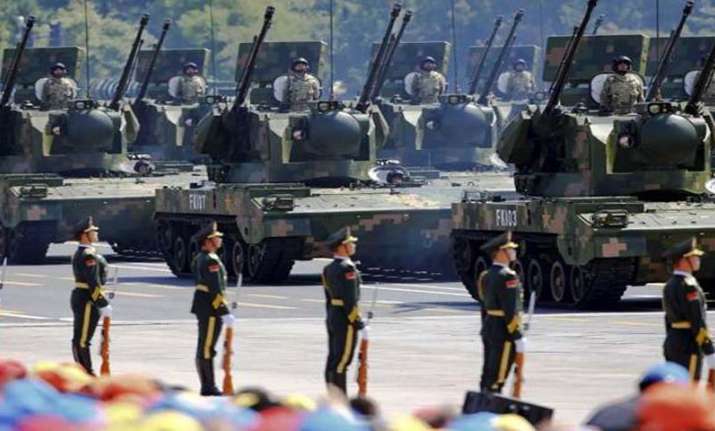 A small piece of land at the tri-junction of India-China-Bhutan border has turned into a 'Wild East' for Asia. At Doklam, the Indian and Chinese army are locked in a standoff for many weeks now. In June, Indian soldiers stopped the Chinese army from building a road at Doklam. While China claims the land as part of its territory, India considers it as territory of Bhutan. Since Bhutan has a treaty with India, Indian soldiers were sent to Doklam to control the situation.
Both India and Bhutan have border disputes with China. However, China has, on many occasions, tried to change the border line unilaterally. Doklam is situated in Chumbi valley, which is near the 'Siliguri Corridor', often referred to as the 'Chicken's Neck' that connects India's north-eastern states to the rest of the country. It is a narrow strip of land, which has several vital installations around it.
This 'Chicken's Neck' corridor has great strategic significance for India, which quite explains its current stand in the dispute. If China builds roads at Doklam, they will have an upper hand in the area, a scenario India would never want in Sikkim region.
Moreover, what's happening in Doklam is not a regional issue which the world can ignore, but a small reflection of China's imperialistic mindset.
Here is how:
China's aims to expand its territory are no hidden secret and is evident from its land grab in almost all neighbouring regions. The situation in South China Sea is just one example of China's expansionist mindset where it has even refused to follow the directions of International Court of Justice. Be it Tibet or Aksai Chin (Indian Territory captured by China), China has a long history of grabbing land of its neighbouring nations. China's claims on land in other countries are based on unsubstantiated "historical precedents" dating back centuries. China has land borders with 14 countries, but it makes territorial claims in at least 23 nations.
The Belt and Road initiative by China, for example, is the perfect camouflage where it is using economic cooperation to slowly expanding its economic territory as well. The role of Chinese companies in Pakistan is the biggest evidence of China's plans of economic expansion in South Asia. A draft masterplan of the CPEC (China-Pakistan Economic Corridor) leaked recently says thousands of acres of Pakistani land will be transferred to Chinese companies to grow crops, build processing plants and develop free trade zones. Clearly, the CPEC is going to allow China an even more sweeping takeover of the Pakistani economy. In short, this is going to be the new model of neo-imperialism or neo-colonialism. China, it seems, is planning to control smaller nations in the same manner - either through economic aid or by military might.
China is raising civilian and military infrastructure in Pakistan, Strait of Malacca, Sri Lanka, Maldives, the Strait of Hormuz and Somalia, besides Bangladesh and Myanmar. All this while, it is also keeping an eye out for Africa and Middle East. It has already set up its first overseas military base in Djibouti, ensuring its military presence in the country until 2026, with a contingent of up to 10,000 soldiers. Be it Asia, South China Sea or Indian Ocean, China is trying to expand its influence - both military and economic - globally. Its intention - expansionism at any cost - is clearly visible. The big question though is why the international community is choosing to stay silent on China's misadventures.
The policy of appeasement could cost the world dearly again. When Nazi Germany was expanding its territory, US and other countries ignored the threat and it resulted in World War II. Doesn't the international community's silent support for a country like China belie their stated belief in human rights, equality and democracy? China is run by a single party, and citizens of China don't enjoy any fundamental rights. There is no free press. Many experts see little difference between North Korea and China.
Still, the so-called super powers of the world appear to have blinded themselves to the Chinese policy of aggression and border expansion. India, under Narendra Modi, has shown the courage to put a stop to Chinese aggression in the Sikkim region. It is now time that global superpowers put up a united stand against Chinese extremism, before it leads to another world war. 
(The opinions expressed in this article are the author's own and do not necessarily reflect the opinion of the editorial team of India TV.)