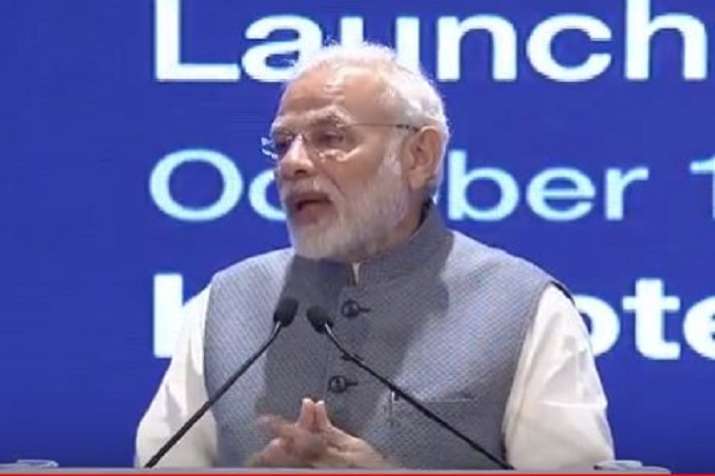 Prime Minister Narendra Modi on Thursday inaugurated the fourth Industrial Revolution in New Delhi. Coordination among diverse technologies is leading to 4th Industrial Revolution. Under such conditions, launch of this centre in India after San Francisco, Tokyo and Beijing opens door to infinite possibilities for future, PM Modi said.
WATCH VIDEO:
HIGHLIGHTS OF PM MODI'S SPEECH:
05:10 pm: India is the largest mobile data consuming country in the world, 30 times more mobile data being consumed, says Modi.
कुछ लोग चिंता करते हैं कि टेक्नोलॉजी का ये उत्थान, रोजगार कम कर देगा।

लेकिन सच्चाई ये है कि मानव जीवन की जिन वास्तविकताओं को हमने आज तक छुवा तक नहीं है, उसके द्वार अब 'इंडस्ट्री 4.0' द्वारा खुलेंगे।

ये Nature of Job को काफी हद तक बदल देगा: PM

— PMO India (@PMOIndia) October 11, 2018
04:50 pm: Teledensity has increased to 93%; nearly 50 cr Indians have mobiles, says PM Modi at launch of Centre for 4th Industrial Revolution. 
04:45 pm: AI, machine learning, IoT, blockchain, big data holds potential to take India to new heights, says PM Narendra Modi.