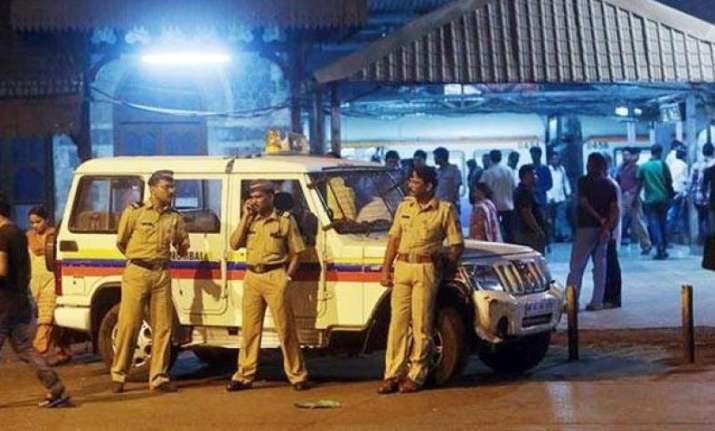 A mob lynched five people in Maharashtra's Dhule district on Sunday suspecting them to be "child lifters." This comes in the backdrop of a spate of such incidents across the country, with the rumours --child kidnapping.
The incident took place at Rainpada, 25 kilometres from Pimpalner in Dhule district, at around 11.30 am, officials said. 
The five, along with a few others, were seen getting down from a state transport bus in the tribal-dominated Rainpada hamlet, police said. 
When one of them apparently tried to speak to a girl child, the villagers, who had gathered for the weekly Sunday market, pounced on them, they said. 
An official at the Pimpalner police station said that the five people died after being assaulted. Their identities have not been established yet. 
Two policemen were also injured in the incident, he added. 
Fifteen people have been taken into custody in connection with the incident, police said. 
The bodies have been shifted to the rural hospital in Pimpalner and police teams were maintaining a vigil in the Rainpada area under the supervision of IG (Nashik range) Chhering Dorje and other senior officers, an official said. 
According to police, rumours that a gang of child lifters was active in the area were doing the rounds for a few days. 
Maharashtra Minister of State for Home Deepak Kesarkar has appealed to people not to believe in rumours being circulated on social media. 
On June 28, 33-year-old Sukanta Chakrabarty was lynched at Kalachhara in South Tripura district. He was a member of a team set up by the state government to campaign against rumour-mongering. 
An unidentified woman and a hawker from Uttar Pradesh were also lynched the same day at Bishalgarh in Sipahijala district and Murabari in West Tripura district respectively. Several people were also injured in the three incidents. 
Watch video: 
(With PTI inputs)