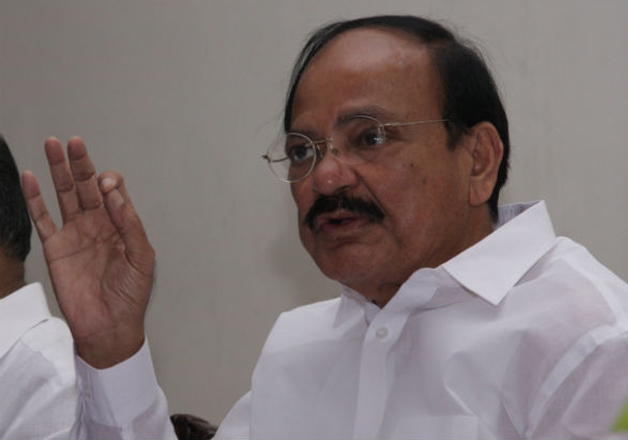 Union Minister M Venkaiah Naidu today accused Pakistan of following a policy of encouraging terrorism and warned that it would prove suicidal and foolhardy for the Islamic Republic.
Naidu said that everybody knows that Pakistan was not just aiding, abetting, funding and training terrorists but also shielding masterminds like (Jaish-e-Mohammed founder) Masood Azhar, and (Hizb-ul-Mujahideen chief) Sayeed Salahuddin.
"Pakistan is also hand in glove with mafia dons like Dawood Ibrahim," Naidu said. 
Naidu also said that Monday's terror attack in Pakistan's Quetta in which at least 60 people were killed, was a result of Pakistan's "wrong policies" and rejected charges of India being behind the attack. 
"Pakistan is suffering because of its policy to encourage terrorism. But they are pointing fingers at India for Quetta which is atrocious. It is high time Pakistan realises that it is adopting suicidal and foolhardy policy of encouraging terrorists. Terrorists have no religion.
"Over the years, Pakistan has been waging a proxy war with India and unnecessarily dragging Kashmir into controversy. They want to cripple Indian democracy, Indian economy... they want to subvert India using religion," he said.
(With IANS inputs)