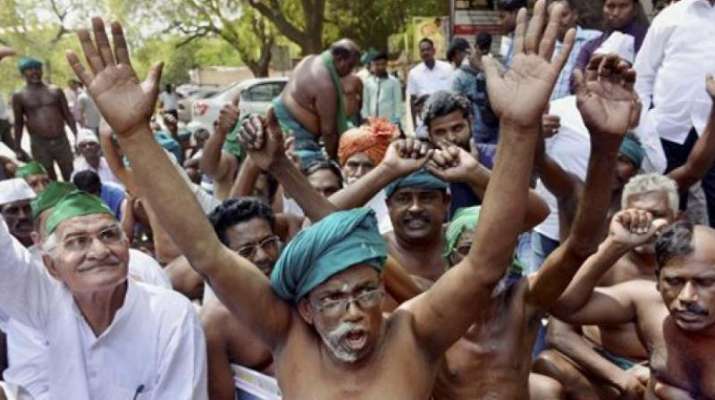 The Supreme Court on Monday said there cannot be any "complete ban" on holding protests and sit-ins at Delhi's historic Jantar Mantar. The apex court then asked the Centre to frame guidelines for according sanctions to such events. 
A bench comprising Justices A K Sikri and Ashok Bhushan said there was a need for striking a balance between conflicting rights such as right to protest and right of citizens to live peacefully. 
"There cannot be a complete ban on holding protests at places like Jantar Mantar and Boat Club (near India Gate)," the bench said while directing the Centre to frame guidelines on the matter. 
Emphasising on the need to balance between the right to protest and the security considerations, a bench of Justice A.K. Sikri and Justice Ashok Bhushan said that the Delhi Police will have to frame guidelines to regulate protests at both spots.
Directing the guidelines to be framed "very soon", the bench also noted that as it is there was need for police permission for holding protests or demonstrations.
The court ruling came while deciding on a challenge to the green tribunal's order prohibiting protests at Jantar Mantar and a plea by NGO Majdoor Kisan Shakti Sangathan and the Indian Ex-Servicemen's Movement and others challenging the perennial imposition of prohibitory orders (Section 144) in the central Delhi area wherein all important government offices including Parliament House is located.
The verdict came on a batch of petitions, including the one filed by Mazdoor Kisan Shakti Sanghtan challenging the decision of the National Green Tribunal, which had banned all kinds of protests at these (Jantar Mantar, Boat Club) places. 
(With agency inputs)