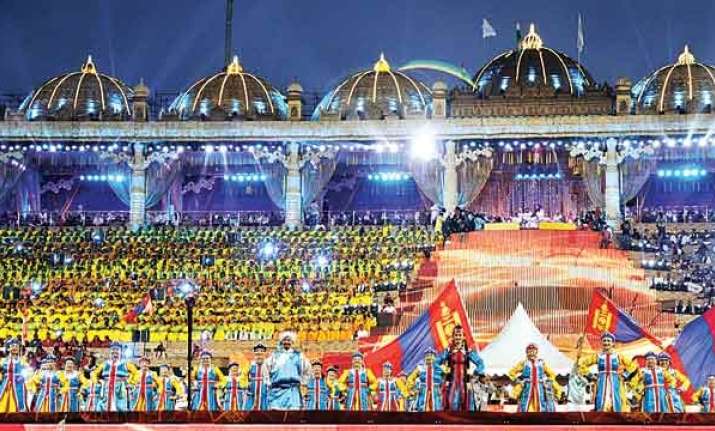 Sri Sri Ravi Shankar's Art of Living was held responsible for the damage to the Yamuna floodplains during the 2016 World Culture Festival by National Green tribunal on Thursday. 
The green tribunal directed the Delhi Development Authority to utilise Rs 5 crore, paid by the Art of Living Foundation last year as fine, for restoring the floodplains. 
"We hold Art Of Living responsible for the damage to the Yamuna floodplains…. We hold them responsible for the restoration to be carried out by the DDA," the bench headed by NGT chairman Justice Swatanter Kumar said. 
The foundation, however, said it would approach the Supreme Court with the issue: "disappointed with the decision taken by the NGT for damaging Yamuna floodplains during its World Culture Festival. We do not agree with the verdict. Our submissions have not been dealt with or considered. We will appeal to the Hon'ble Supreme Court. We are confident that we will get justice before the Supreme Court."
According to an estimate, the damages caused by the three-day event will take almost 10 years to restore. The expert committee, headed by Shashi Shekhar, Secretary, Ministry of Water Resources, also said in April that it would cost Rs 13.29 crore. 
According to Advocate Sanjay Parikh, who represented petitioner Manoj Misra from Yamuna Jiye Abhiyaan, if the restoration costs exceed paid Rs 5 crore than Art of Living will have to cover it. "DDA will further assess and set quantum of damage and submit a final compensation amount. If the amount is more, it is to be taken from Art Of Living for the damage caused. If it is less, the rest of the amount will be refunded," Parikh said on Thursday.