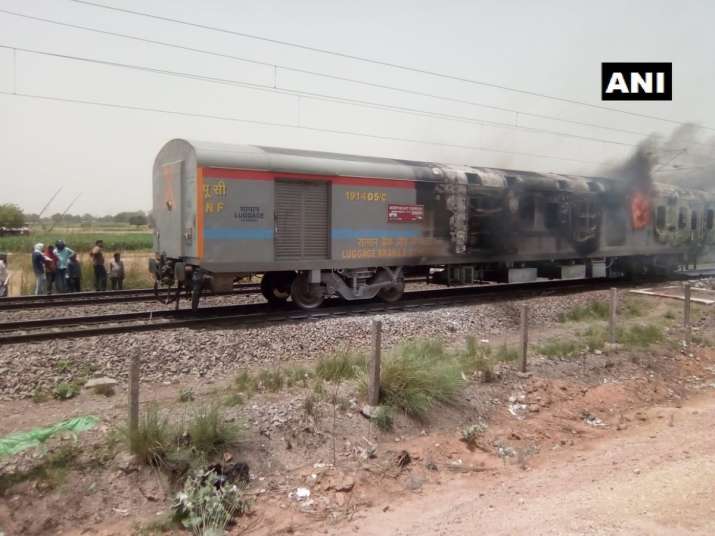 A fire broke out in engine and generator room of Kamakhya Express in Mirzapur's Kailahat, on Thursday. 
The driver separated the generator room and the parcel coach from the train. 
No one was injured. However, the Delhi-Howrah route was affected.
The reason for the fire is yet to be ascertained. 
Mirzapur: Fire breaks out in engine and generator room of Kamakhya Express in Kailahat; the driver has separated the generator room and the parcel coach from the train. No injuries reported. Delhi-Howrah route affected. More details awaited. pic.twitter.com/RGRaUUqpVS

— ANI UP (@ANINewsUP) May 9, 2019
More #visuals from the spot: Fire breaks out in engine and generator room of Kamakhya Express in Kailahat, Mirzapur; the driver has separated the generator room and the parcel coach from the train. No injuries reported. Delhi-Howrah route affected. More details awaited. pic.twitter.com/drTwWS1bRz

— ANI UP (@ANINewsUP) May 9, 2019