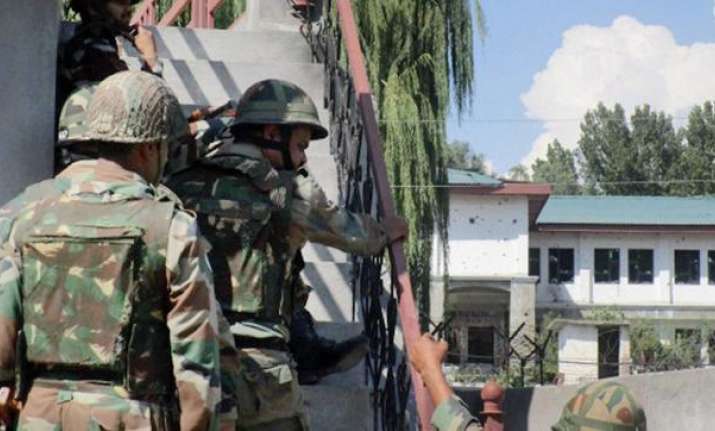 After three days, Army and Police today declared that an encounter in Mini Secretariat in Poonch was over with the killing of four terrorists.
Personnel of Army and Police stormed the under-construction complex this evening and eliminated the last of the four terrorists, a police officer said.
Firing had started between the holed up militants and security forces in the area on Sunday.
Four militants and a policeman were killed in the gunfight while five others, including a Sub-Inspector of Police, a civilian and three army soldiers, were injured.
The Army had pressed its elite commandos into the operation to flush out the holed up militants.
While three militants were killed on Sunday, the body of the fourth militant was found by the search parties of the Army inside the 60-room building on Monday.
(With IANS inputs)