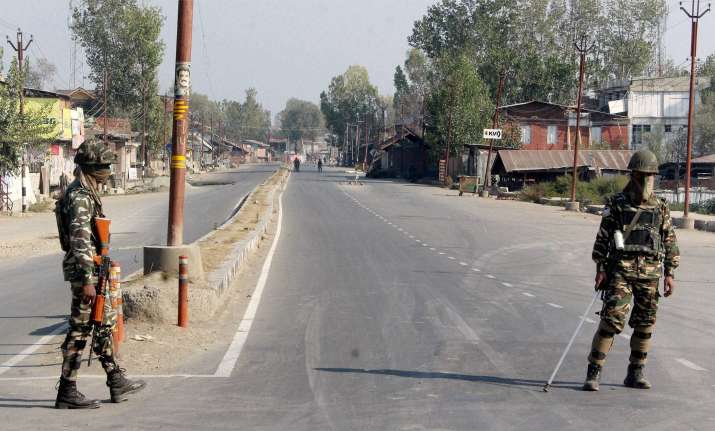 Security forces have busted suspected militant hideouts in Baramulla and arrested 44 people for their alleged involvement in "terror-related activities" in an extensive operation carried out on Monday. 
Security forces also recovered Chinese flags along with incriminating material during raids at hideouts, possibly for the first time in Kashmir when such recovery has been made. 
"Over 700 houses were searched in a span of 12 hours on October 17 in an extensive search operation in old town in Baramulla, during which 44 persons involved with terror related activities have been apprehended," an army spokesman said here tonight. 
The security forces sanitised the area and a number of hideouts were busted during the operation, the spokesman said. 
"A large quantity of incriminating material such as petrol bombs, Chinese and Pakistani flags, Lashker-e-Toiba (LeT) and Jaish-e-Mohammad (JeM) letter head pads, unauthorized mobile phones and seditious anti-national publicity material were seized," he added. 
He said the operation was jointly carried out by teams of army, police, BSF and CRPF in 10 sensitive localities including Qazi Hamam, Ganai Hamam, Taweed Gunj, Jamia and other mohallas reportedly being used as "safe havens by the terrorists". 
(With PTI inputs)