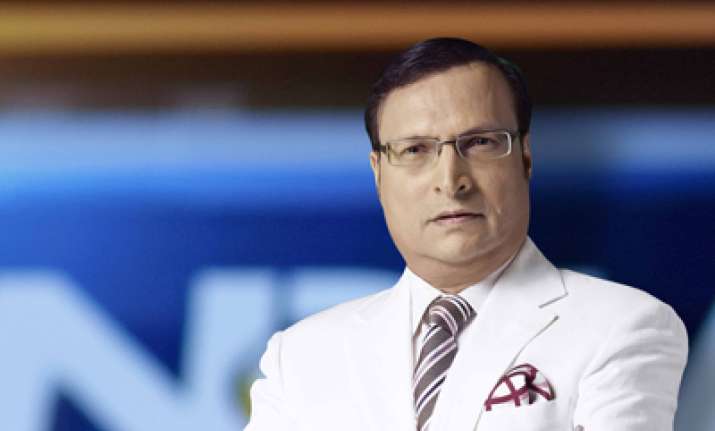 India's true newsleader India TV today proudly lifted the coveted viewers' choice Best Hindi News Channel Award at the glittering ITA Awards ceremony held in Mumbai.
According to company sources, this victory has been sweetened by the fact that 15 consecutive times winner news channel Aaj Tak has been emphatically dislodged from the top slot.
The Award was received by India TV Chairman and Editor-in-chief Mr Rajat Sharma along with channel's MD and CEO Ms Ritu Dhawan.
Commenting on the feat, Mr Sharma said, "The relentless pursuit for excellence in news gathering and delivery is at the core of our success. The team has indeed been doing a great job and I am very pleased with the effort."
"The viewers must also be congratulated to have made sure that the competition feels the heat. After all this is great for the genre and will benefit the viewer eventually."
A visually elated Ms Dhawan said, "India TV is all about the people of this great nation. We have achieved many milestones in the past and we continue to do so. First it was TAM, now it's BARC, we have broken all rating records. The ITA award is indeed yet another special achievement, especially when the viewers have chosen us directly for the honour."
"We are really thankful to our viewers for loving us the way they do," she added.