Follow us on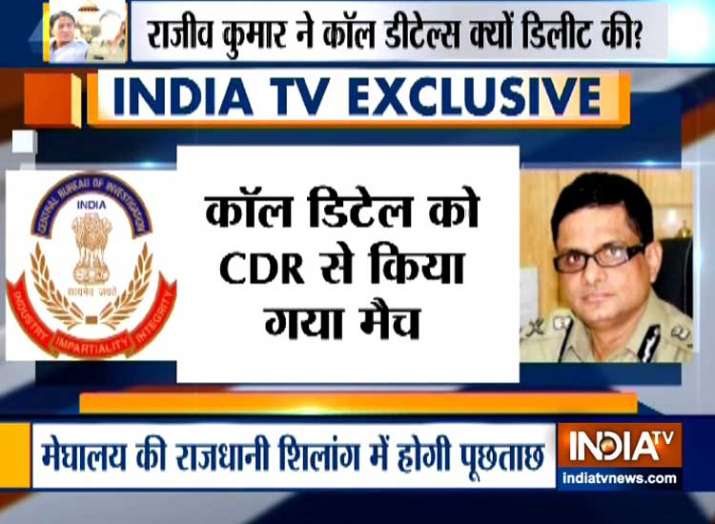 As per exclusive information accessed by India TV, Calcutta police commissioner Rajeev Kumar has deleted 80 per cent of his call records.
The Central Bureau of Investigation (CBI) will now try to find out from him that who were those people whose number the cop has deleted. The Supreme Court on Tuesday directed Kumar to cooperate with the CBI.
The CBI, in an affidavit submitted to the Supreme Court, on Tuesday, also said that Calcutta police commissioner had tampered with the call detail record of an accused in a chit fund case and suppressed facts before the investigative agency. 
According to the sources, the CBI said that it will submit all supporting evidence in closed envelopes during the course of the hearing in the apex court. 
By levelling the charges of tampering with evidence and suppression of facts, the CBI tried to prove his alleged nexus with the Trinamool Congress.
Meanwhile, Chief Minister of West Bengal Mamata Banerjee on Tuesday called off her dharna against the CBI attempting to question the city police chief in ponzi scam cases.
Calling off her sit-in on its third day, Banerjee said she was doing so after consulting leaders of major opposition parties and following "a favourable court order", reported PTI.
Since Sunday night, she had been sitting on the dharna at the Metro channel in Esplanade area. It is the same spot where Banerjee had held a 26-day fast against the acquisition of farmland for the Tata Motors small car unit at Singur in 2006.
WATCH VIDEO: