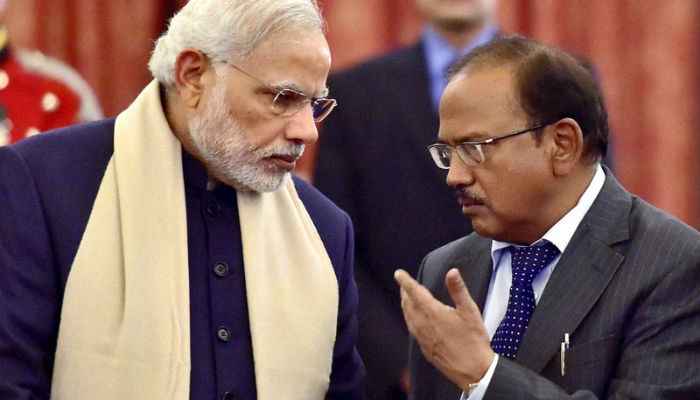 Rajinder Khanna, former chief of the country's external intelligence agency RAW, was today appointed Officer on Special Duty in the National Security Council Secretariat.


The National Security Council, headed by Prime Minister Narendra Modi with National Security Adviser Ajit Doval as its Secretary, is the apex body on all internal and external security-related matters.
The Appointments Committee of the Cabinet headed by Modi has approved the appointment of Khanna as OSD (Neighbourhood Studies) in the Council's secretariat on contract basis for a period of one year, an official order said.
Neighbourhood Studies prepares policy papers of neighbouring countries including Pakistan, Sri Lanka, Bangladesh and Nepal.
Khanna was appointed chief of Research and Analysis Wing (RAW) in December 2014 for a fixed two-year period and was recently succeeded by Anil Dasmana.
The NSCS is believed to play a crucial role in this age of international terrorism. It is a body comprising of academics and eminent professionals, who give advice to the Prime Minister on strategic and security issues.
The NSCS which reports to NSA Ajit Doval has seen an increased allocation of budget this year.


From Rs 33 crore in the last fiscal year to Rs 333 crore this year, the budgetary allocation to the agency has increased tenfold.
(With PTI inputs)