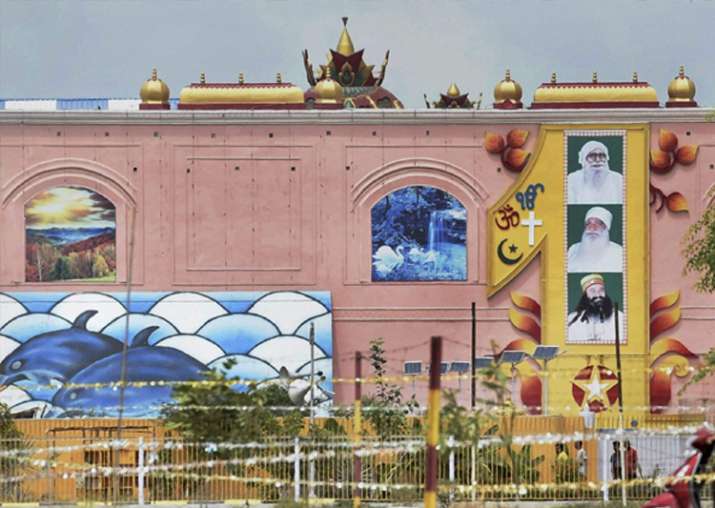 Family members of a missing girl, who was studying at a school and living in the Dera Sacha Sauda complex in Sirsa, are struggling to find her with no help from the controversial sect.
The last time we got information about Shraddha was from a Dera-run magazine, which described her as a yoga player, claimed the girl's cousin Parminder Singh, who along with his co-villagers from Haryana's Tiwala are making frantic efforts to trace her in Sirsa.
"The Sahe Baitiyan Baseera's (home for minor girls) caretaker, Poonam, said that she had left the Dera after the sect's head (Gurmeet Ram Rahim) was convicted," Singh said, adding that he tried to get in touch with other officials of the Sacha Sauda.
Ram Rahim was sentenced to 20 years in prison for raping two of his female disciples by a special CBI court on August 28.
"Shradhha was left in the Dera to pursue her education long time back. In 2008, we tried to meet her, but we were not allowed by the Dera functionaries," he said.
"I have tried to contact the officials of the Dera on their mobile numbers, but the entire exercise was futile," he said, adding, since, the area around the sect's headquarter is still under curfew, it was difficult to get inside.
Sources said that around 29 minor girls were in the Dera-run 'Sahe Baitiyan Baseera'. "Eighteen girls, all of whom are minors said that they were happy and did not want to come out. However, we persuaded the Dera management, and with their help brought them out," Sirsa Deputy Commissioner, Prabhjot Singh, had said earlier.
The girls were sent to juvenile homes at different places, including Sonipat in Haryana, officials said.
"The girls said they were happy and safe inside. We found them in healthy condition," the deputy commissioner said.
Like Shradhha's family, relatives of Suchaitana and Aapar from Delhi are also eagerly waiting for their near and dear ones.
The Sirsa district administration is also facilitating and arranging transport for followers of the Dera to return home.
Forty-one people died and several were injured in incidents of violence in Haryana's Panchkula and Sirsa districts after the conviction of the Dera chief.