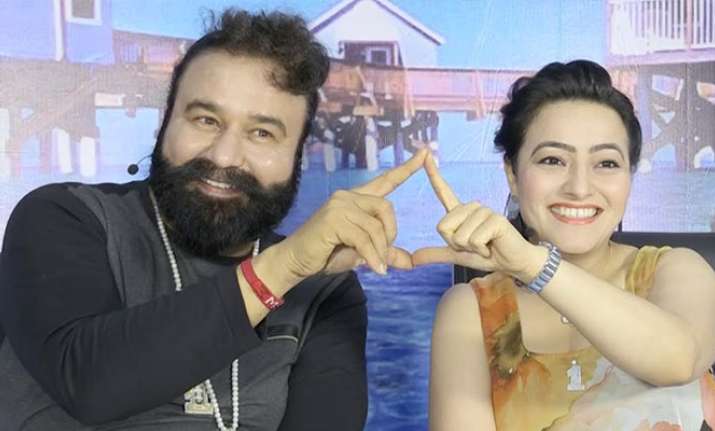 Caught in a fix following the conviction of its chief Gurmeet Ram Rahim in a case of rape, Dera Sacha Sauda (DSS) on Sunday rubbished all reports that the jailed sect head's son Jasmeet had been chosen as his successor. In an exclusive interview with India TV, in-charge Vipassana on Sunday appealed to the sect followers not to be misled by any rumours.
Firmly reiterating that there was no move to name a successor, Vipassana said, "No successor… these are only rumours that his (Ram Rahim) son or daughter will be the new head. He will continue to head the Dera. No successor will be appointed." 
Vipassana also appealed to Honeypreet Insan, adopted daughter of rape convict Ram Rahim, to surrender before the police. "She (Honeypreet) has now no connection with the Dera… her association with the Dera ended on August 25. Appealing her to surrender before the police, listen to the orders of the honourable High Court, government."
Days after Ram Rahim's conviction, Honeypreet has gone missing. A lookout notice has been issued by the police against her. Unconfirmed reports even suggest that Honeypreet has escaped to Nepal to evade police action against her. She has been accused of sedition, for allegedly conspiring to help Ram Rahim on the day of his trial.
A special CBI in Panchkula had last month awarded 20 years rigorous imprisonment to Ram Rahim in connection with two rape of his female disciples.
Vipassana further requested the administration to visit Dera anytime and assured of full cooperating from the Dera management. "Told administration to visit Dera anytime and check… there are no talks on sealing (Dera). We are working on the directions of administration. So far no one (from the administration) has visited the sect." 
Vipassana also took the opportunity to reject reports that there was an escape plot in place for Ram Rahim on the verdict day.
To a question related to not allowing media inside the Dera HQ, she replied: "No objection to media… you can come anytime."
At least 38 people had died and 264 were injured in large-scale violence by Dera supporters following the conviction of the Dera chief on August 25.