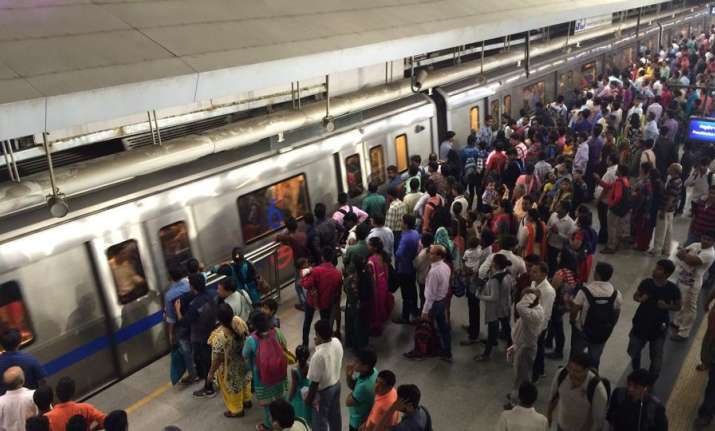 After the recent fare hike, the Aam Aadmi Party announced that it will hold 'satyagraha' at Delhi Metro stations from Wednesday.
In a tweet, Delhi AAP convenor Gopal Rai announced that the agitation will be held  at all city metro stations at 4 pm on Wednesday.
Earlier, Rai had said the fare hike will benefit only the cab aggregators, like Ola and Uber, whose services will become cheaper than Metro.
The Kejriwal-led party also plans to 'gherao' the Urban Development Ministry on October 13.
Delhi's Aam Aadmi Party (AAP) government staunchly opposed the move calling it anti-people.
Delhi Metro on Tuesday steeply increased its fares -- the second time this year -- despite opposition from the Delhi government, igniting mostly negative responses from commuters amid some confusion over the hike.
Barring the minimum fare of Rs 10 for a distance of 0-2 km, which will remain the same, fares were hiked for all other slabs.
The fare now is Rs 10 for up to two km, Rs 20 for 2-5 km, Rs 30 for 5-12 km, Rs 40 for 12-21 km, Rs 50 for 21-32 km and Rs 60 for a ride beyond 32 km.
BJP सरकार द्वारा मेट्रो किराया बढ़ाने के विरोध में @AamAadmiParty कल 4 बजे से मेट्रो स्टेशन पर करेगी सत्याग्रह,13 Oct को UD मंत्रालय घेराव। pic.twitter.com/XaQ2Qc3fgq

— Gopal Rai (@AapKaGopalRai) October 10, 2017