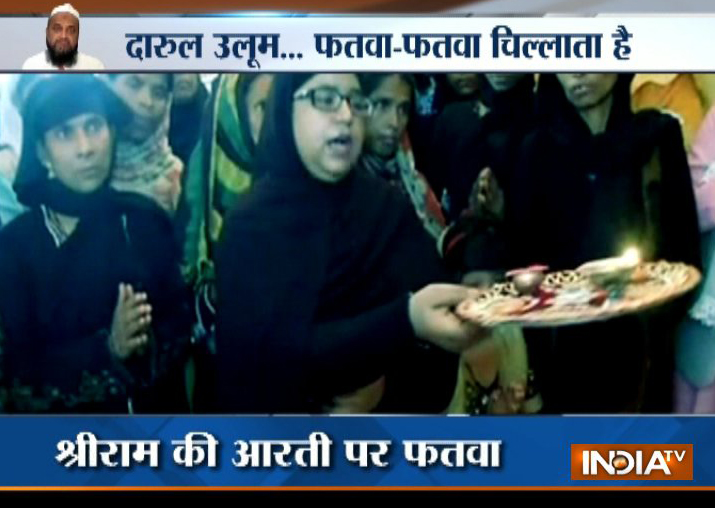 The Darul Uloom Deoband in Uttar Pradesh's Saharanpur has issued a fatwa against Muslim women who performed 'aarti' and offered prayers to Lord Ram on Diwali in Varanasi. It said that they can no longer be considered 'Muslim-Ulema' if they worship other gods.
"If anyone worships any god except Allah they don't remain Muslim-Ulema," a representative for the Islamic seminary told news agency ANI.
On Diwali, the event in Varanasi was organised by Muslim Mahila Foundation and Vishal Bharat Sansthan to promote communal harmony.
"Shri Ram is our ancestor. We can change our name and religion, but how we can change our ancestor? Singing in praise of Lord Ram not only bridges the gap between Hindus and Muslms, but also reflects the generosity of Islam," group leader Nazneen Ansari had remarked on the occasion.
Immediately after this, the Darul Uloom Deoband had issued a fatwa prohibiting Muslim men and women from posting their or their families' photographs on social media sites. 
In the fatwa, one of the largest Islamic seminaries in India had said that posting photos of self or family on social media sites such as Facebook, WhatsApp is not allowed in Islam. 
The edict was issued by the fatwa department of the Darul Uloom Deoband after a man approached it recently asking if posting photos on social media sites was allowed in the religion.