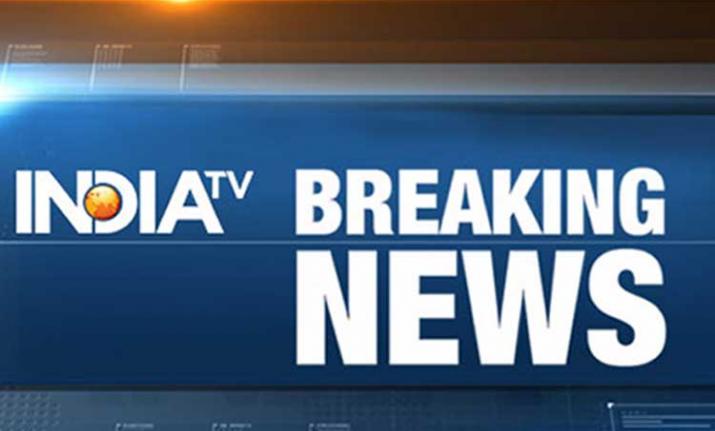 Twitter is buzzing with breaking news and news alerts from India and rest of the world. Here is the live coverage of all breaking alerts and latest updates from the micro-blogging site on one page:
Breaking News of June 23:
07:00 pm: Ethiopia: One killed in grenade blast at rally of Prime Minster Abiy  Ahmed
05:50 pm: Fire breaks out in a factory in Delhi's Udyog Nagar. More than 10 fire tenders present on the spot.
04:50 pm: Prime Minister Narendra Modi inaugurates various urban development projects at the Madhya Pradesh Shehari Vikas Mahotsav 
04:20 pm: 1 dead, 5 injured after wall of basement of under-construction building in Greater Kailash collapsed. Injured are being treated at All India Institute of Medical Sciences Trauma centre. 
03:40 pm: BVR Subrahmanyam takes charge as Chief Secretary of Jammu and Kashmir
03:30 pm: Troops of 11 Battalion Central Reserve Police Force along with Jharkhand Police has recovered arms in a search operation in Latehar's Hermatoli. Search operation continues.
02:55 pm: Explosion took place in an Army vehicle in Pithoragarh,Uttarakhand. fire tenders present at the spot  (ANI)
02:40 pm: Delhi: The state government should look into the matter. Forest department and Environment department have to look after all the environmental concerns: Dr Harsh Vardhan, Union Minister on over 14000 trees cut in and around Sarojini Nagar (ANI)
02:15 pm: Delhi: Six people injured after a wall of basement of an under-construction building in Greater Kailash collapsed, admitted to hospital (ANI)
01:54 pm: Ethiopia's Prime Minister Abiy Ahmed says 'a few people' are dead after blast at rally he was addressing, reports The Associated Press
01:50 pm: It is my privilege to inaugurate the Rs. 4,000 crore Mohanpura Irrigation project for the people of Madhya Pradesh: Prime Minister Narendra Modi in Rajgarh (ANI)
01:46 pm: Madhya Pradesh: Prime Minister Narendra Modi inaugurates the Mohanpura Irrigation project in Rajgadh district. CM Shivraj Singh Chouhan and Governor Anandiben Patel also present there (ANI)
01:40 pm: External Affairs Minister Sushma Swaraj leaves for Delhi from Brussels (ANI)
01:28 pm: China May sorghum imports jump, despite anti-dumping probe (Reuters)
01:06 pm: Jammu and Kashmir: Internet services have been restored in Srinagar after it was suspended yesterday following an encounter in Anantnag, where 4 terrorists were gunned down by security forces (ANI)
12:41 pm: Jashpur: On 20 June a woman delivered her baby in a jeep outside Community Health Centre in Bagicha as other women covered the vehicle. Woman's family alleges staff didn't attend to them, say that later after delivery they were asked to come inside the Health Centre (ANI)
12:28 pm: Madhya Pradesh: Prime Minister Narendra Modi arrives in Rajgarh. PM will attend various programmes in Indore and Rajgarh districts during his visit 
12:19 pm: Indian High Commissioner to Pakistan Ajay Bisaria stopped from visiting Gurdwara Panja Sahib in Pakistan's Hasan Abdal, despite having required permissions: Sources (ANI)
12:11 pm: It is good that plastic is getting banned in the state. Maharashtra has become the 18th state to ban plastic. Plastic is a problem for everyone. This decision has been taken for the betterment of the state: Ramdas Kadam, Maharashtra Environment Minister (ANI)
11:48 am: Greater Noida: Man stabbed a woman following an altercation with her in Kasna area yesterday, later stabbed himself also. Woman's family says he used to stalk her. Police says both are admitted for treatment and woman is critical (ANI)
11:33 am: Chennai: DMK working Pres MK Stalin detained while protesting against TN Guv Banwarilal Purohit. 192 DMK cadres were detained in Trichy yesterday while they were 
holding black-flag protest against Governor. Stalin says, 'Protest is against Guv's interference in federal structure' (ANI)
11:24 am: DMK working president MK Stalin detained while protesting against Tamil Nadu Governor Banwarilal Purohit
10:50 am: 
#Thailand: Actors @Varun_dvn, @ShraddhaKapoor, @arjunk26 and filmmaker Karan Johar at the #IIFA2018 green carpet in Bangkok (ANI) pic.twitter.com/7ugZFR05u9

— India TV (@indiatvnews) June 23, 2018
10:38 am: 2 dead, more than 25 people admitted to a hospital in critical condition due to food poisoning after eating at a family gathering in Etah, this morning (ANI)