Follow us on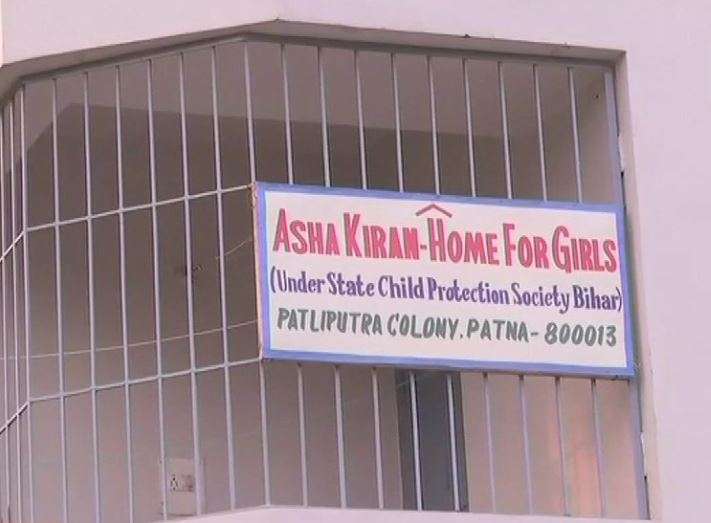 Four women were found missing from Patna's Asha Kiran shelter home on Sunday. A case was registered and search operation by the police was underway.
"A case has been registered and we are going to recover the four missing women soon," said Manu Maharaj, SSP Patna.
The incident was reported nearly six months after the Muzaffarpur shelter home rape case.
It is pertinent to mention here that last month the Supreme Court directed for shifting of Brajesh Thakur -- the main accused in Muzaffarpur shelter home rape case -- to Patiala prison from Bihar's Bhagalpur jail.
A bench headed by Justice Madan B. Lokur ordered for Thakur's shifting to the high-security prison in Punjab, despite the defence counsel suggestion to shift him to Delhi. 
"No, no, Delhi is already polluted (overcrowded)," Justice Lokur said.
The court also expressed its displeasure over the police not arresting another accused and former Bihar Minister Manju Verma. She was a Minister in Chief Minister Nitish Kumar-led government. 
"Her bail was rejected on October 9. Why have you not arrested her...because she was a Cabinet Minister? Nobody could trace her. Why was she not arrested?" Justice Lokur asked, brushing aside all explanations by senior counsel Ranjit Kumar appearing for the state.
In Muzaffarpur, in a shelter home, cases of sexual abuse, rape and torture were reported. In a medical examination, sexual abuse of 34 out of 42 inmates living at the shelter was confirmed.
(With inputs from agencies)