Follow us on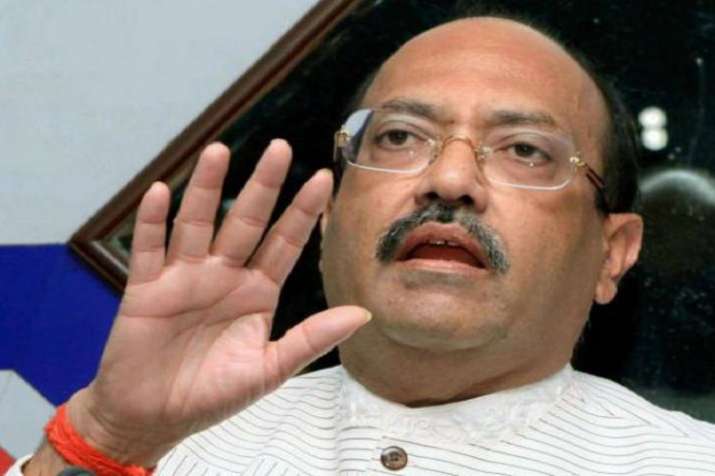 Amar Singh has filed an FIR against Samajwadi Party leader Azam Khan at Gomti Nagar police station in Lucknow. Hitting out at Khan, Singh said that people like him try to disrupt the communal harmony.
"Azam Khan, through his speeches, attempted to have my family and me killed", Singh said in the FIR.
Singh alleged that Azam Khan, in an interview to a news channel, said that riots can only be stopped when people like Amar Singh and their families will be burnt alive.
Taking a swipe at Khan, Singh said that Khan urged people to burn women and girls alive by throwing acids on them.
Refuting Khan's statement that he tried to interfere in the personal lives of people, Singh said such statements soil his image and proper action must be taken against Khan.
Singh tendering the video of the interview to the police said that he is unable to check the veracity of the video, so the police should get it checked and come out with the truth as soon as possible.
The case has been registered under sections 153-A, 153-B, 295-A, 500 and 506 of IPC.